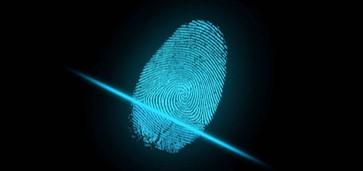 Advancing Mobile Fingerprint Capture for First Responders 
PSCR is hosting the Mobile Fingerprint Innovative Technology (mFIT) Challenge to improve the capability of capturing accurate and interoperable digital fingerprint images on mobile devices such as smartphones and tablets to benefit public safety operations. The challenge will ask innovators to use existing sensors and Application Programming Interfaces (APIs) to capture the characteristics of a fingerprint and render that raw data into a digital fingerprint image that is interoperable with current digital fingerprint processes and standards. Improvements in this technology will allow first responders to perform their mission in the field more efficiently while not requiring them to carry additional equipment or having to transport individuals to fingerprinting facilities.
Challenge Background
Criminal history records are critically important and used for many activities such as background checks related to determining employment eligibility, transfer of firearms, and protecting vulnerable populations.
In the typical arrest and citation process, an individual would normally be required to be transported to a law enforcement facility for full processing. The full arrest process includes the capture of fingerprints and other biometrics, biographical data, and other information that becomes an arrest segment on the individual's criminal history record. Perhaps the most critical component of this process is the collection of fingerprint data, which forms the foundation of an individual's official criminal history record.
However, limited personnel and equipment resources, initiatives to limit jail populations, and health and environmental factors all have a limiting effect on the ability of law enforcement to conduct the typical arrest or citation process. Given those constraints, law enforcement officers sometimes must issue a "cite-and-release." In a cite-and-release, law enforcement personnel run a background check and interview the suspected individual but then they are released instead of being transported to a facility for full processing, resulting in fingerprint data not being captured.
In addition, law enforcement personnel often encounter individuals where they must confirm their identity or run a background check. If the individual does not have proper identification or is possibly using a false identity, officers can capture fingerprint images and compare the images to national, state, or local databases to help accurately identify an individual and determine their criminal history. This information can help the officer make a better decision on whether to release the individual or hold them for further processing.
Currently, separate hardware peripheral devices that are certified by the FBI can be used for this purpose, while mobile applications using mobile device sensors have been developed but do not provide the same level of accuracy and interoperability. Our goal through this challenge is to improve accuracy and interoperability for mobile applications using mobile device sensors to capture digital fingerprint images.
Challenge Purpose 
In pursuit of this goal, PSCR and its Challenge partners will engage Challenge contestants to innovate on the multiple technology gaps – those explicitly identified by NIST and any such gaps not explicitly identified – that need to be addressed to further the technology of mobile fingerprint capture. This Challenge will help determine whether it is possible to enhance the ability to capture accurate and usable fingerprint data in the field using a mobile device's camera and other available sensors via a contactless solution, integrate the technology with an officer's existing equipment, and transmit that information securely. Contestants will utilize commercial or government off-the-shelf (COTS) mobile technologies to provide a fingerprint capture solution by addressing one or more existing technology gaps. Should this Challenge prove successful, the technological developments could drive major advances for public safety organizations in the practical use of mobile technologies to capture fingerprints in the field. 
Questions? 
For any questions about this challenge, email %20psprizes [at] nist.gov. And to be the first to hear about the public launch of the mFIT Challenge, sign up to receive our newsletter!