---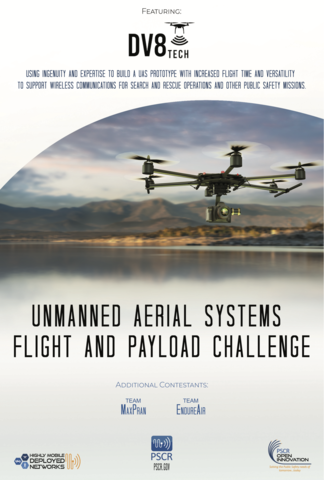 Congratulations to Team DV8 Tech, the 1st place winner of the Unmanned Aerial Systems (UAS) Flight and Payload Challenge! 
Team DV8 and nine (9) other participants used their ingenuity and hardware build expertise to create a UAS prototype and demonstrate flight capabilities! In the end, only (1) team accumulated the required 270 points to be eligible for an award, however, all teams displayed perseverance and innovation in their flight design and operation. Additionally, the teams who scored points in the final stage of the contest were invited to attend the 2018 Public Safety Broadband Stakeholder Meeting, where the final results were announced and presented. Congratulations to all of the contestants and their unique designs!
NIST Public Safety Communications Research Program launched this 3-stage challenge January 2018, with prize awards up to $432,000.00 (including travel and prototype builds) for the top 10 designs. In addition to cash prizes, the top 10 participants of stage 2 were given $20k to build a UAS prototype and, based on compliance with safety and flight requirements, they were offered paid travel to the finals. The final stage of the contest included three (3) UAS Challenge teams competing for a 1st place prize of $50,000.00. Each team flew their UAV (e.g. drone) at the R/C Club in Fredericksburg, VA, where we had 3 days of good weather for flying. The teams demonstrated their abilities based on the UAS Safety checks, Safety flights, positioning & accuracy tests, and payload flights. Each teams' UAS was required to lift a 10, 15, and 20 lb payload and hover-in-place for the longest time possible. The finalists from stage 3 who scored points were additionally eligible to showcase their UAS at the 2018 PSCR Stakeholder Conference.
This competition was designed by NIST to support field operations for first responders. One of the barriers for UAS' used in a public safety realm is payload versus flight time. Vertical takeoff and landing (VTOL) of a UAS provides many different mission capabilities, but their flight time is limited. The payload capacity, energy source and flight time are linked through design trade-offs that can be optimized for efficiency and flexibility. With these parameters in mind, this challenge was designed to help public safety operations by keeping a UAS and its payload airborne for the longest time possible with vertical and hovering accuracy. Additionally, at a cost of less than $20k per UAS, this challenge shows first responders that there may someday be an affordable drone in their toolkit to carry wireless networks for search & rescue operations. PSCR is proud to continue its efforts to advance research in support of first responders!
---
Stage 3 Finalists
---
Stage 2 Finalists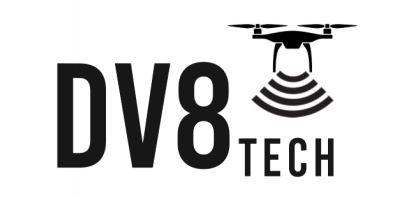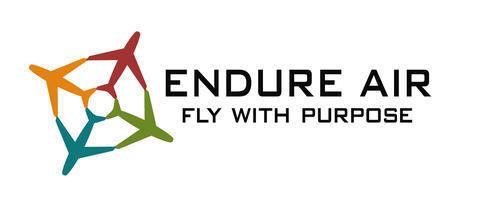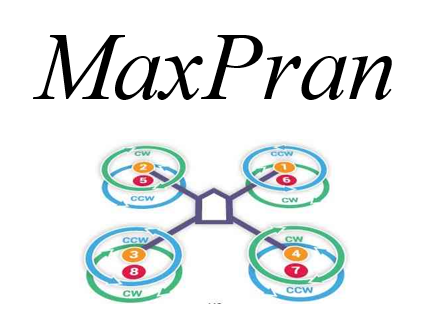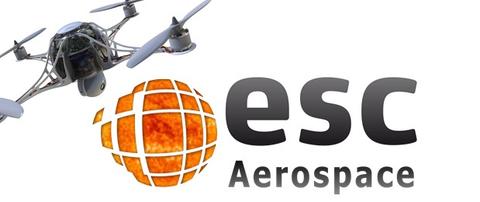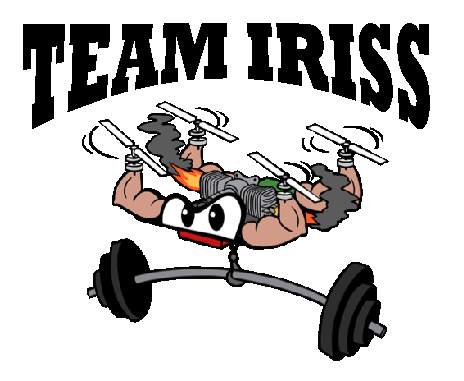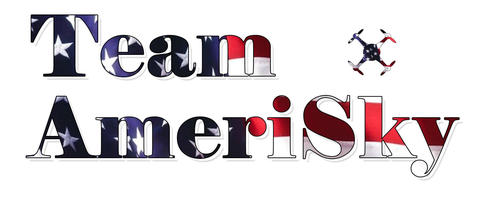 For more information on the Challenge including the official rules and additional details on the opportunity, timeline, contest stages, and more, visit Challenge.gov. For new and upcoming challenge opportunities, visit our Prizes & Challenges page.