Innovation Accelerator
In January 2016, the NIST Public Safety Communications Research (PSCR) program established the Innovation Accelerator to spearhead R&D efforts. To pave the way for the Innovation Accelerator, PSCR worked with our diverse stakeholder base to identify R&D priorities that have crosscutting positive impacts for public safety. A series of R&D Technology Roadmaps were developed to outline the resulting critical technology gaps that were identified. The Innovation Accelerator leverages the Roadmaps to make better- informed decisions on R&D initiatives. In the near-term, PSCR stakeholders identified five technology focus areas that drive R&D for the Innovation Accelerator.

The Innovation Accelerator leverages prize challenges, grants, and cooperative agreements to stimulate critical R&D for public safety communications technology and provide access to cutting-edge technologies and applications that will enable responders to better carry out their mission to protect lives and property. As part of of this effort PSCR will continue to leverage public safety, government, academia, and industry to identify innovation opportunities to foster technology advancements for public safety communications.
Winning entries from the NIST Prize Competition: "The Future of Public Safety Technology 100k Video Series" summarizing the key research areas. Videos produced for NIST Public Safety Communications Research (PSCR) program by The Norman Invasion &Tongal. 
Learn More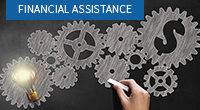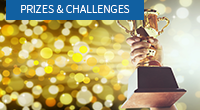 PSCR leverages Financial Assistance Awards in the forms of grants and cooperative agreements to accelerate research, development, production, and testing activities in key focus areas. Learn more.
PSCR is employing prizes and challenges to reach beyond the normal repository of problem solvers and build a pipeline of innovators to help develop innovative and scalable solutions. Learn more.