Crowdsourcing the best and brightest with financial awards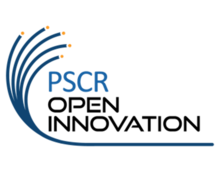 PSCR's Open Innovation program focuses on advancing public safety communications by leveraging the creativity, expertise, and innovative solutions from a diverse array of contributors and collaborators across the globe through financial awards and incentive-based activities.
Open Innovation focuses on outcomes and results, not on specific requirements. The problem solvers (aka Challenge participants) determine the "how" and the "solution" by using their creativity to reach the desired goal. Participants may advance their research concept, commercialize their products, or enhance their business products all while improving safety and efficiency for America's first responders.
Open Innovation mission
The mission of PSCR's Open Innovation program is to create a framework in which we can work with individuals, companies, organizations, and academic institutes in a rapid, more collaborative way than traditional engagements. Our Open Innovation program leverages financial awards and incentive-based activities to solve discrete and well defined problems through: crowdsourcing, prize & challenge competitions, hack-a-thons, data jams, ideation, collaborative iteration & design, and team-building activities.
"[PSCR] ... allowed us to get to know a different community of interest, see what the needs are, and see that the technology we're working on is applicable to a completely different industry."
- PSCR Prize Challenge Participant
Use the buttons below to view past, current, and upcoming prize challenges.
View current and upcoming prize challenges
See past prize challenges, funding amounts, and winners
Learn about the vehicles in place to support PSCR prize challenges
pscr

[at]

nist.gov

(VOLUNTEER OPPORTUNITIES)
Contact us to volunteer as a subject matter expert
Stay up-to-date with PSCR by subscribing to our mailing list.