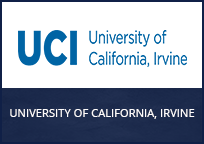 University of California, Irvine
---
In June 2022, University of California, Irvine was awarded nearly $1.4M for the Public Safety Innovation Accelerator Program 2022 (PSIAP-2022) funding opportunity. 
Their project investigates a technological framework for location-based services. The aim is to develop a prototype of wearable technology to localize emergency responders, assets and equipment, and people indoors and in covered outdoor environments, where the environment is not known and where GPS signals are not available. In addition to localization technology, the project develops a location-based service providing path planning and guidance for emergency responders to make immediate local decisions which would guarantee arrival to a desirable destination (e.g., exit from a building) in a completely unknown and unstructured environment. The localization, path planning, and guidance capabilities will form a unique navigation environment for first responders.
Meet the team
UC Irvine's team is made of the following key personnel:
Andrei Shkel,

has been involved in development of sensor technology, integrated microsystems, navigation, and sensor-based intelligence for nearly 25 years. He has authored three books, over 300 archival publications, and 42 patents in these areas. His most recent book "Pedestrian Inertial Navigation with Self-Contained Aiding" has been recently published by Wiley & Sons Publisher. This book is highly relevant to this project and provides an introduction to practical techniques of pedestrian navigation, with a strong focus on navigation in GPS-denied/contested environments. These techniques are critical for self-contained precision SLAM, and relevant to the topic of this proposal on efficient geo-tagging and representation of immersive content in mixed environments.
Project overview
Emergency responders need to understand the physical environment in which they are working. That includes knowing the location of personnel and equipment; presence of hazards and resources in the area; and availability of entry and exit routes. This problem is highly challenging because oftentimes inside a building, or in a basement underground, GPS is not available, or there are no pre-installed transmitters and receivers to help with localization. Furthermore, the environment can be unknown, fast changing, and often low visibility. This creates difficulties for localization, dissemination of critical information, and operation. 
To solve this problem, the ability to localize people and objects is critical for emergency responders. The proposed NEVERLOST technology aims to develop a self-contained positioning system and extend the capability of GPS for operation in GPS-challenged environments, even when the environment is not pre-engineered for navigation and a map does not exist.
Potential impacts of the project
The NEVERLOST will benefit public safety in the following two ways. First, the system can be used as a prototype for future commercial devices that tracks, for example, firefighters' or responders' global longitude, latitude, and floor in a building in environments where GNSS signals are not available. Second, the proposed system will become a flexible research testbed for more advanced sensors, algorithms, and services to be considered in the future Location-Based Services (LBS).