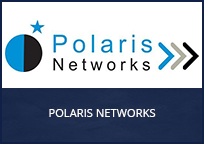 Polaris Networks
---
Polaris Networks will deliver a brand-new product called Mission Critical Test Platform (MCPT) that will be deployment ready out of the box and will include all needed software, hardware (e.g., server, eNodeB etc.) and installation instructions (both written and video). Polaris Networks has been in the product development business for over 15 years and we will develop MCTP with the same professionalism and rigor we apply to all our commercial products.
---
Meet the Team
Sudipto Biswas
Principal Investigator and Project Director
Ameet Dhillon  
Authorized Representative 
Rabin Das
Senior Technical Project Leader
---
Project Overview
Polaris Networks currently markets and sells a product called "MCX Tester" which is used to test mission critical application servers. For the sake of clarity, MCX stands for Mission Critical Services which include Mission Critical Push-To-Talk (MCPTT), Mission Critical Video (MCVideo) and Mission Critical Data (MCData). MCX Tester verifies compliance to functional specifications and performance as per 3GPP specifications. A major part of MCX Tester is the simulation of a large number of mission critical (or MCX) clients and we use ETSI/TCCA defined test cases along with our own. We believe this experience will be very beneficial for the development of MCTP and therefore we have assigned the technical project leader for MCX Tester (Mr. Rabin Das) as the technical project leader for MCTP.
We will take a phased approach and deliver the product in stages over a 24-month period. There will be five total phases which consist of: 1) MCPTT (Rel-13), 2) MCVideo (Rel-14), 3) MCPTT (Rel-14), and 4) MCData (Rel-14) and 5) Create new and/or modify existing TTCN-3 test cases to meet additional requirements.
In the first three phases of Mission Critical Test Platform (MCTP) product development the device under test (DUT) (which is of course a UE) will connect to MCTP via a WiFi/Ethernet connection only. There will be a USB connection which can optionally be used for test automation, for example to initiate a call.
Starting in phase 4, the device under test (DUT) will be able to connect to MCTP over an LTE-Uu connection. In order to accommodate the LTE-Uu connection an evolved packet core (EPC) and eNodeB will be added to MCTP. The EPC to be used is one developed by Polaris Networks and marketed under the name "NetEPC". NetEPC has been in the marketplace since 2014 and is currently being used by the Resilient Systems group within PSCR as part of solicitation #NB6710001800547. The eNodeB will be procured from a third-party.
Polaris Networks has over 15 years of experience in telecommunication related test tool development in areas such as RFID, WiMAX, WiFi, LTE and 5G. In addition to these generally applicable skills, Polaris Networks has extensive experience with MCPTT itself via development of the MCX Tester product which is used to test mission critical application servers (e.g. MCPTT, MCData, MCVideo).
The team of engineers that will be involved in MCTP development has a broad array of experience in 4G/LTE product development. They have also worked extensively on mission critical protocol related product development.
In addition, Polaris engineers have extensive experience in developing test tools and specifications (including TTCN-3 scripts) for alliances and standards bodies such as EPCglobal, HomePlug Alliance, WiMAX Forum, and Zigbee Alliance. Also, Polaris has developed and actively sells LTE and 5G test products used for conformance, functional and performance testing of various network components such as LTE/5G chipsets, base stations (eNodeB/gNodeB), EPC/NG Core network functions and applications.
Potential Impacts of the Project
Under this funding opportunity, Polaris Networks proposes to develop and deliver MCTP to test conformance of mission critical UEs to 3GPP defined MCPTT, MCVideo and MCData test cases.
Polaris also plans to continue enhancing the product, as new 3GPP releases come out with enhancements to mission critical standards.
The product will also be taken to various conferences like Mobile World Congress Barcelona and Mobile World Congress Americas to increase engagement with the mission critical R&D community.
The availability of test equipment, to Public Safety Research Community, device manufacturers, and industry test labs will help in quality improvement and quality assurance of mission critical UEs.
It will enable test labs like PTCRB, to start testing public safety features in a more stringent way, and thereby support development of a standardized testing process, and speed up deployment of mission critical features in National Public Safety Broadband Network.