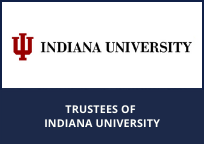 The Board of Trustees of Indiana University
---
In April 2021, the Indiana University (IU) Crisis Technologies Innovation Lab (CTIL) was awarded $8M for the Public Safety Innovation Accelerator Program: First Responder 3D Indoor Tracking (PSIAP-FR3D) Prize cooperative agreement. Through this agreement, the team will administer the First Responder Smart Tracking (FRST) Challenge innovation competition.
While recent years have engendered the speedy development of wireless devices and sensors, progress for indoor localization has not been as rapid. As a result, it is still a major challenge to determine the location of first responders within building structures.
That is why CTIL will develop a prize challenge to promote the advancement of indoor tracking technologies and improve the performance of sensors within a variety of building environments. The ultimate aim of this contest is to provide better situational awareness technologies for first responders.
Meet the team
IU has broad experience operating and administering large, complex federal projects. The following individuals and organizations will administer the award:
Principal Investigator David Wild is a researcher, practitioner, and educator in data science, scientific computing, and crisis technologies, with more than 25 years of experience. He is co-director of CTIL and a professor of data science and informatics in the IU Luddy School of Informatics, Computing, and Engineering.
Co-Principal Investigator Robert Henschel is co-director of CTIL and the director of research software and solutions in IU's

Research Technologies

division. He is responsible for oversight of science application tools for the research supercomputing environment at IU.

Project Director Sonny Kirkley is the CTIL director of user experience and has extensive experience in researching and developing innovative technologies in academic and business settings. He has managed multiple projects related to federal- and state-funded research and development contracts focused on cutting-edge technologies, such as augmented reality.

Staff from across multiple units across the university will assist the leadership team, including the IU

Advanced Visualization Lab

,

Pervasive Technology Institute

, and IT Communications Office.

Beyond IU units, the team will be supported by Resultant, LLC, gener8tor Management, LLC, and the Indiana IoT Lab for overall competition administration and competitor support. The first responder community involvement includes Indiana Task Force 1 (US&R), Indianapolis Fire Department, and Bloomington Fire Department.
Project overview
Locating first responders within building structures is a complex problem. Consequently, moving the needle toward a better solution will have transformative effects on the lives and well-being of public safety professionals. CTIL will execute a prize competition engaging participants to solve this challenging problem. The project will reflect:
Inclusion of an academic institution that is a leader in the broad use of technology, with the ability to provide a wide range of expertise to teams, including areas such as information systems engineering, technical expertise, instructional and user-centered design, cybersecurity, ethics, data science, and instructional design

Access to a site with a wide range of building types, allowing testing not only in routine environments, such as schools and homes, but also extreme environments, like industrial power plants and tunnels

Access to public safety experts and first responders engaged with innovative technology solutions

Entrepreneurship experts to maximize chances of commercial success
The prize competition will be divided into five phases with increasing funds available at each stage.
Potential impacts of the project
IU's plan has the potential for an extraordinarily positive impact on the design and prototype development of new location technologies for first responders. Their team of experts can provide a unique, state-of-the-art environment for testing location technologies that can be deployed without any existing communications backbone and in various environments. This includes underground, radio frequency (RF)-denied, and RF-noisy environments that mimic real-world scenarios. Their inclusion of academic, first responder, and entrepreneurial leaders supports how realistic commercial development for future location technologies may be designed.
Other potential outcomes include:
Commercialization

Long-term professional partnerships

Research repository to be used by future developers

Standards and benchmarks for 3D tracking technologies