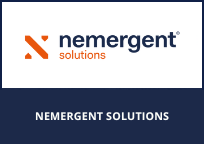 Nemergent Solutions
---
In June 2022, Nemergent Solutions was awarded nearly $1M for the Public Safety Innovation Accelerator Program 2022 (PSIAP-2022) funding opportunity. 
Despite years of progress, there is still work to be done in the area of public safety communications interoperability between different agencies. A unified nationwide 3GPP MCX deployment has not yet been well received by many agencies because they often require more flexible solutions to their needs. Nemergent's BroadImPort project aims to bring the best practices from the European-wide BroadPort solution for inter-agency communications in the United States, based on 3GPP MCX standard procedures.
Meet the team
Nemergent Solutions' team is made of the following key personnel:
Jose Oscar Fajardo,

Principle Investigator, he is the current CEO at Nemergent Solutions. Prior to founding Nemergent, he was Senior research staff at the University of the Basque Country (UPV/EHU), with 13 years of experience in national and international projects.

Marta Amor,

Project Manager, holds her Master of Science in Telecommunications from the Faculty of Engineering in Bilbao, University of the Basque Country, Spain. Since 2012, Marta has been working for the French mobile network operators Bouygues Telecom and Orange France in different 3G, 4G, and PMR projects. 

Pablo Rojas,

Technical Project Manager, is Electronic and Communication Engineer (2011) from Instituto Tecnológico de Santo Domingo (Dominican Republic) and MBS (2015) from Escuela de Organización Industrial (Spain). Before joining Nemergent in January 2021, Pablo worked as Wireless Engineer and Service Manager in the Dominican Republic and as Network and Security Engineer at Mercedes-Benz Vitoria (Spain).
Project overview
Even though 3GPP standards exist, the adoption pace by stakeholders can be slow. Adoption of standards also often face many barriers, such as a lack of viable solutions due to the niche environment, or agencies preferring to maintain legacy systems even when they are not interoperable. 
Nemergent's BroadImPort project aims to address the challenges of 3GPP adoption by introducing the concept of inter-agency operations planning and management that enable the rapid creation and propagation of inter-agency "campaigns." Through this project, Nemergent aims to create an MCX (voice, data, and video) inter-communication platform, fully based on 3GPP MCX standard procedures. This will enable them to support LMR-MCX interworking capabilities in the inter-agency communications framework. As a result, they can adapt and deploy BroadImPort software components and have open demonstrations to validate their work. 
This approach has the potential to allow industry in the United States to easily cross-connect with other vendors in a standards-compliant manner, bringing first responders one step closer to the interoperable solutions they need.
This funding opportunity will be supported by public safety organizations from City of Irving, Texas and City of Fort Worth, Texas. Frequentis USA Inc. will provide local deployment and hosting services.
Potential impacts of the project
The implementation of this project has the ability to foster true interoperability to carry out MCX between different servers. With direct feedback from public safety partners, the project will evolve the gathering procedure for currently available 3GPP-compliant key performance indicators by importing the best features of European leading projects tackling similar interoperability. Nemergent will release all data openly for research and evaluation purposes.