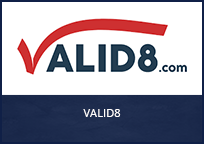 Valid8
---
To achieve the goals of the NIST Public Safety Innovation Accelerator Program: Mission Critical Voice Test Equipment (PSIAP-MCVTE), we need a new way of thinking for developing executable test scenarios rapidly and accurately according to the published standards.  The test platform needs to be easily extensible to keep up-to-date with international 3GPP standards, and able to accommodate the specific test needs of the national market. The architecture of the test platform needs to use modern tools and be stateful, automatable and expandable to support the needs of the users who will be interacting with them.
---
Meet the Team
Ian Carpenter – Principal Investigator
President/CEO of Valid8.com Inc.
Winnie H. Carpenter – Project Manager
VP of Engineering at Valid8.com Inc.
Stuart Allen – Chief Architect of Valid8.com Protocol Engine Platform
CTO/Chief Architect of Valid8.com Inc.
Ely Shih – Tech Lead
Senior Software Engineer at Valid8.com Inc.
---
Project Overview
There are several requirements to achieve the goals of developing executable test scenarios rapidly and accurately. They can be summarized as: 
Easy to create, modify and expand test cases as the standards continue to evolve. 
Intuitive UI for quick setup and execution of tests. 
Linux-based, deterministic, state-machine driven platform with HTTP API for external control and automation. 
Reported results presented in a variety of levels from summary form through to highly detailed for efficient troubleshooting. 
To accomplish these requirements, we will use our M5 platform which brings significant advances over existing test tools. Our team has a variety of techniques to address these requirement challenges and we have already developed and deployed hundreds of our test systems world-wide to meet these challenges including the following: 
Proven conformance test solutions: 

Taking SIP test cases from ETSI TS 102-027 and converting the Test Purpose Descriptions and TTCN code to executable Valid8 VTDL format, used successfully by many well-known telecom equipment vendors world-wide for conformance testing SIP Clients according to the standards. 
Taking P25 CAP ISSI/CSSI test cases and converting the Test Purpose Descriptions and call-flows to executable Valid8 VTDL format to assist the Public Safety community ensure equipment adherence to TIA and P25 CAP standards. 

Widely used M5 platform for testing UEs over the air (OTA) using a built-in eNodeB and emulated core network. 
Security, Load and Regression test solution for LTE including Gx, S1, S5 GTP, S6a Diameter interfaces. 
Novel method for actively testing high performance voice and video quality over RTP using MOS. 
Test solution for VoLTE IMS including SIP, RTP, sRTP, TLS, IPSEC & Auth. 
One of the first 5G Core Network Emulator NGAP, HTTP/2 test solution to market. 
MCPTT emulators tested at 3GPP PlugTest events 2, 3 and 4 (on-going). 
REST API-based tester for Voice, Video and Data transfer over SIP, Rich Communications Suite (RCS) and WebRTC. 
Our proposed system, the Valid8 MCX Client Conformance Tester, builds upon these existing capabilities and deep protocol testing expertise and extends them to form a robust capability for conformance testing MCPTT, MCVideo and MCData.
Potential Impacts of the Project
Result in a leading edge, extensible 3GPP MCX Client Conformance Tester able to easily keep up to date with latest MCX standards and new tests more efficiently than the current process. 
An MCX Client Conformance Tester able to automate testing for entire product lifecycle. 
Build confidence among Mission Critical Equipment community in the MCX technology and speed up adoption of MCX devices by democratizing test case development.