See inside PSCR's Innovation Lab and Immersive Test Center
PSCR's Virtual Tour is a "behind the scenes" look into PSCR's state-of-the-art innovation laboratory, the new Public Safety Immersive Test Center (PSITC), and the people working to advance public safety communications R&D. Click the image below to enter!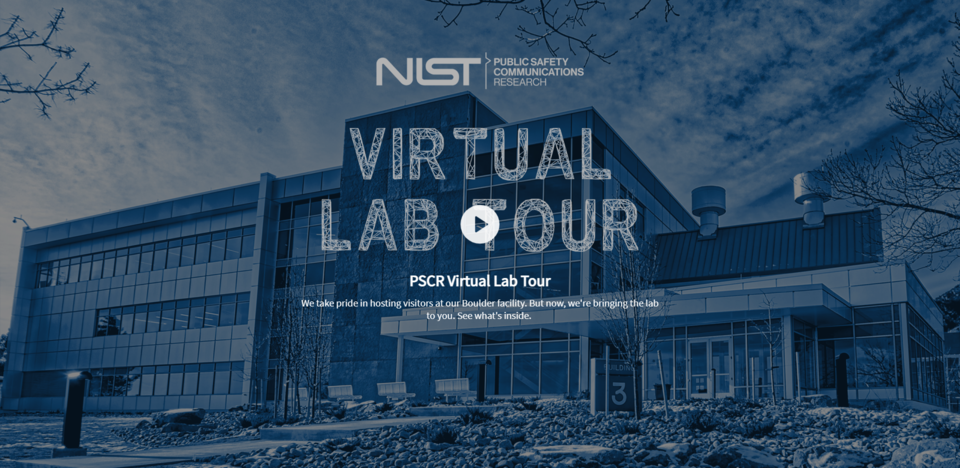 Learn about the program's history and mission, view virtual technology demonstrations, and see where cutting-edge public safety communications R&D happens. The tour consists of 4K videos embedded in a 360-degree space, including:
Virtual technology demonstrations showcasing PSCR's work with lidar, mission critical voice, VR/AR, and more
Talks from PSCR staff including research leads and Division Chief Dereck Orr
Highlights from our Open Innovation program
A glimpse of the PSITC located at the FirstNet Authority's facilities in Boulder, Colorado
An option for consuming the entire experience in VR
PSCR's Virtual Lab Tour is a multimedia experience designed for accessibility. Take the tour today!