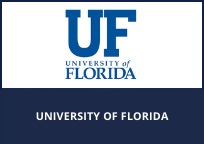 University of Florida
---
In April 2021, University of Florida (UF) was awarded $1.39M for the Public Safety Innovation Accelerator Program: Augmented Reality (AR) cooperative agreement.
AR has shown great potential in supporting emergency Search and Rescue (SAR). It is expected to substantially improve first responders' performance in wayfinding, situation awareness, and team communications that are critical to the SAR mission. However, the less explored technical and behavioral challenges pertaining to AR may cloud its full adoption in difficult SAR tasks.
UF's project aims to leverage a user-centered user experience engineering (UxE) process to design, prototype, and test cognition-driven, context-dependent, and personalized AR user interface and interaction methods, called SearchAR, to support the key functions in emergency SAR. The UxE approach will be utilized to address the potential human-computer interaction and usability challenges of applying AR in SAR and identify designs that help strike the balance between attention allocation and cognitive load.
Meet the team
Principal Investigator

Eric Jing Du

is an Associate Professor with the Department of Civil Engineering, and Industrial and System Engineering at the University of Florida.

Co-PI

Joseph Gabbard

is an Associate Professor with the Department of Industrial and Systems Engineering at the Virginia Polytechnic Institute and State University in Blacksburg, VA.

Co-PI

Jason Moats

is the Director of the Innovation and Test Division at Texas A&M Engineering Extension Service (TEEX).
Project overview
UF's project will begin with examining the general design principles of the AR user interface and interaction based on a well-established scientific and engineering process. It will also examine how such a design should be dynamically adapted to the varying cognitive status and changing environments of SAR missions based on real-time cognitive function prediction and machine learning methods, as well as solid field data collected from TEEX Disaster City.
The R&D project will achieve the following objectives:
Develop AR user interface and interaction techniques for SAR

Develop adaptive AR designs for personalized usability and cognitive needs

Investigate and validate AR usability in realistic team-based SAR
Through their partnerships with public safety organizations representing local, state, and federal SAR teams, they will develop and implement scalable and relevant AR technology that enhances the performance of SAR teams. Additionally, they will extend their work to include other stakeholder groups such as the International Rescue and Emergency Care Association (IRECA), the International Association of Fire Chiefs (IAFC) and the International Association of Chiefs of Police (IACP) to continue to identify ways to expand the implementation of SearchAR into other emergency and disaster response operations applications.
Potential impacts of the project
The SearchAR project has the potential to explore a UxE approach to identify general design principles of AR for SAR. This can result in knowledge contributions and benefits to first responders, such as:
Transferable AR user interface and interaction design principles for SAR and potentially other emergency tasks

Cognition-driven methods to strike a balance between attention and cognitive load in SAR

Field data to guide the adoption of multiuser AR in team-based SAR