The NIST Public Safety Innovation Accelerator Program – User Interface (PSIAP-UI FY18) NOFO awardees will accelerate research, development, production, and testing of user interface technologies and capabilities through the use of virtual reality (VR) and augmented reality (AR). The purpose of this NOFO is to develop technology that will enable researchers to better assess public safety user interfaces using VR and AR. Award recipients will achieve this by creating new technology or applying current technology to the specific public-safety use cases. Award recipients will also conduct research to support testing user interfaces within an AR/VR environment and ensure results are transferable to real-world implementations. PSCR funded $6.4M in new awards for this research and development. 
To view a PDF of the full Notice of Funding Opportunity, click here.
The PSIAP-UI FAQs can be accessed here.
For any questions, contact pscr [at] nist.gov (subject: PSIAP%20User%20Interface%20FY2018) (PSCR[at]nist[dot]gov).
Award Recipients
---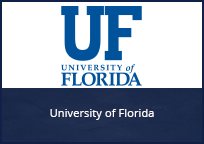 Cognition-driven Display for Navigation Activities (Cog-DNA): Personalized Spatial Information System Based on Information Personality of Firefighters