Just Announced: Winners for the The Unlinkable Data Challenge! 
Coming in October...
The Differential Privacy Synthetic Data Challenge - with up to $150K in prize awards!
Check back soon for more details.
Creativity is critical to solving complex problems, developing new strategies, facilitating
innovation, and driving organizational change. PSCR's Open Innovation focuses on advancing public safety communications by leveraging the expertise and innovative solutions from a diverse array of contributors and collaborators across the globe.
Our mission is to create a framework in which we can work with individuals, companies, organizations, and academic institutes in a rapid, more collaborative ways than traditional engagements. Our Open Innovation program leverages financial awards and incentive-based activities to solve discrete and well defined problems surrounding: Crowdsourcing, Prize & Challenge Competitions, Hack-a-thons, Data Jams, Ideation, Collaborative Iteration & Design, and Team-building Activities.
Open Innovation focuses on outcomes and results, not on specific requirements. The problem solvers determine the "how" and the "solution" by using their creativity to reach the desired goal. The following key focus areas are targeted for innovation and technological leaps.
Location Based Services
Z-axis, 3-D Indoor mapping,
proximity services, centimeter
level accuracy, & more.
Public Safety Mission Critical Voice
Direct mode, push-to-talk, &
developing other land mobile
radio functionality to LTE devices.
User Interface/ User Experience
Measurements & standards in
virtual reality, augmented reality
& immersive universe & devices.
Public Safety Analytics
Enhanced public safety-focused
data analytics, integrating disparate
data from a myriad sources & formats.
Resilient Systems
Highly mobile deployed networks, broadband demonstration network - deployables, limited or no backhaul situations and more.
Security
Identity Credential & Access
Management (ICAM), device security
& wearables, mobile application
security, secure mobile networks
& Cybersecurity methods
Current and Upcoming Challenges
Differential Privacy Synthetic Data Challenge - COMING IN OCTOBER!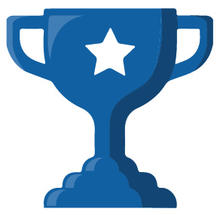 Are you a data scientist with coding skills? Do you want to be challenged? Then join this exciting de-identification prize competition where participants will implement their code, create synthetic data and empirically evaluate their solutions on real data sets. The
 "Differential Privacy Synthetic Data Challenge" will entail a sequence of three marathon matches run on the Topcoder platform to collect, normalize, implement and compare differentially private algorithms with the prospect of advancing research in the field of Differential Privacy. If you didn't participate in the Unlinkable Data Challenge, no problem. If you're not a differential privacy expert, no problem. Join, learn, and compete for $150,000 in prizes! 

Check back soon for more details.
Past Challenges
The Unlinkable Data Challenge
This was an Ideation challenge where contestants proposed a new or improved method to protect privacy and unlink data using differential privacy techniques. The results of this challenge influenced the design of the second data contest, namely the Differential Privacy Synthetic Data Challenge. The Unlinkable Data Challenge evaluated concept papers describing a mechanism to enable the protection of personally identifiable information while maintaining a dataset's utility for analysis. Learn more. 
Unmanned Aerial Systems Flight and Payload Challenge
A prize competition that elicited the design and build of drones or unmanned aerial systems (UAS) prototypes to help address the barrier for UAS' used in a public safety realm of payload versus flight time.  Learn more.
First Responder Virtual Reality Heads-up Display Navigation Challenge
An exciting virtual reality (VR) prize competition that asked participants to create a concept for a heads-up display (HUD) with unimpeded visual aids using their ingenuity, software coding and VR expertise. Learn more. 
The Future of Public Safety Technology 100k Video Series
Public safety communications technology of tomorrow video series Crowdsourcing Competition. Learn more about this challenge. Watch the entire video series!
Virtual Public Safety Test Environment Challenge
A Crowdsourcing Competition for ideas and designs for measurement environments that use immersive virtual reality tools in conjunction with physical spaces to simulate first responder scenarios for accurate and repeatable testing of new first responder interfaces and technologies. Learn more.
If this sounds interesting and you have the skills and talent to solve problems in these areas, connect with the PSCR Open Innovation team by subscribing to our email list for news and alerts.
Follow PSCR on Challenge.gov. For questions, email us at PSprizes@nist.gov.