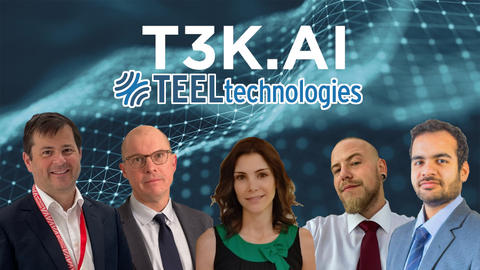 Third Place (Tied)
Total value of prizes received through the mFIT Challenge: $24,000
Phase 1: None (Phase 2 Walk-on Team)
Phase 2: Third Place (tied, $24,000)
---
About the team
The T3K + Teel Technologies team is a collaboration between Austrian-based T3K, the leading European Artificial Intelligence company, and Teel Technologies, the U.S.-based digital forensics and government solutions company. Working together to promote T3K's innovative Biocapture touchless fingerprint biometric technology and their suite of forensic solutions, the team works together to provide government agencies around the world with new and better capabilities to fight crime and corruption.
Key team members
Felix Klier, CEO of T3K.AI
Bill Teel, President of Teel Technologies
Piotr Majewski
Saransh Vora
Natasa Dimitrijevic
Michael Uray
The solution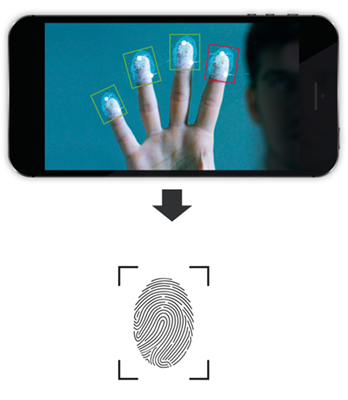 The Biocapture SDK offers a simple solution for contactless fingerprint capture on any ordinary smartphone. It does not require special knowledge, skills or hardware; the user only needs a smartphone with a camera and a corresponding camera light. The Biocapture SDK can be integrated and run on Android 7.0 (API level 66532224) and iOS13 or higher devices.
The Biocapture SDK utilizes standard smartphone cameras and machine learning to enable professional fingerprint capturing and matching. Biocapture is compatible with existing AFIS systems and guarantees the highest possible matching performance, supporting 1:n identification, 1:1 verification, and enrollment.
The most critical aspects for quality images are camera control, flash control, and brightness and exposure control. The SDK manages the entire camera and optimizes the control logic for capturing fingerprints. Due to the variety of cameras in mobile devices and the associated optimizations, the device needs a one-time calibration to ensure high resolution (500 DPI) images. The Biocapture SDK includes a calibration module with an internal database of pre-calibrated devices.
Key highlights
Easy, one-time smartphone camera calibration by the user.
Supports authentication against "rolled" digital samples and "flatbed" scans.
Proven "liveness" detection—the SDK will not capture images from photos or videos.