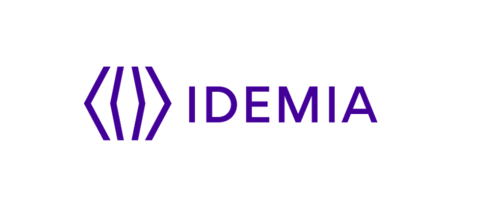 1st Place (Tied)
Total value of prizes received through the mFIT Challenge: $115,750
Phase 1: $8,500
Phase 2: First Place (tied, $101,000) and First Responder Choice Award (tied, $6,250)
---
About the team
IDEMIA is an industry leader in global identity and biometric capture solutions.     IDEMIA also provides mobile identification solutions to various law enforcement entities across North America. The team of mobile engineering experts responsible for developing law enforcement applications resides within IDEMIA's Anaheim, CA office.
Key team members
Ross Krewenka, Product Manager
Ross Krewenka is a product manager for IDEMIA, primarily responsible for their mobile solutions product portfolio. Ross has over 15 years as a product manager and has extensive experience launching innovative desktop and mobile applications. In addition to IDEMIA's line of mobile solutions, Ross has experience managing IDEMIA's facial recognition software and their latent fingerprint investigation application.
Tom Gruschus, Software Engineering Manager – R&D
Tom has over 25 years of experience within the biometric space and has a deep understanding of the usage of biometric identification within law enforcement applications. He has designed and implemented large-scale biometric systems using highly distributed and concurrent methodologies targeting domestic and foreign governments. Recently, he has played a lead role in the development of IDEMIA's Mobile Biometric Check application, including the advancements made in contactless fingerprint capture technology.
The solution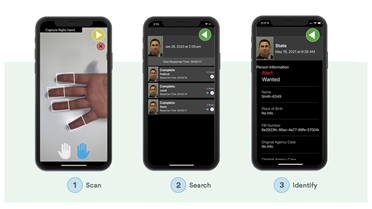 With IDEMIA's Mobile Biometric Check (MBC) application, law enforcement officers can leverage the camera within their existing mobile device to capture high-quality fingerprint images to expedite person identification. This approach is unique because it does not require any additional hardware to be attached to the mobile device. In addition to eliminating the need for a contact peripheral, MBC does not require the subject to make physical contact with the mobile device. Fingerprint images are quickly captured by placing a subject's fingers within the viewable area of the device camera. By enabling officers to use their existing mobile devices to establish the identity of subjects in the field, the MBC application will advance the adoption of contactless fingerprint technology while eliminating the challenges associated with maintaining additional hardware devices.
Key highlights
The MBC app utilizes a four-finger capture for speed. Fingers can be presented from either side of the phone and still capture the correct fingers (no rotation or flipping problems).
The app has different options available to adjust or improve performance dependent on the user's needs, such as:

Ability to account for missing fingers (amputee support)
Continuous capture
Supports rotating the screen to portrait or landscape
Supports EBTS NIST Type 4 and 14 integration for grayscale finger image support.

The app performs a 1:1 match score for two print images to verify quality before the final capture.