Guide to Defining Video Quality Requirements
Select:
| Getting Started | Use Cases | Use Classes | GUC Aspects | GUC Questionnaire | GUC Example | Video System Tasks | Video System Functions | Acquire Video | Deliver Video | View Video | Video System Functions |
---



Deliver Video
The deliver task includes the processing, storage, and transport functions. Sometimes the acquire and view tasks include the processing function's encoding/decoding operations.

The demarcation between the acquire and deliver tasks can vary.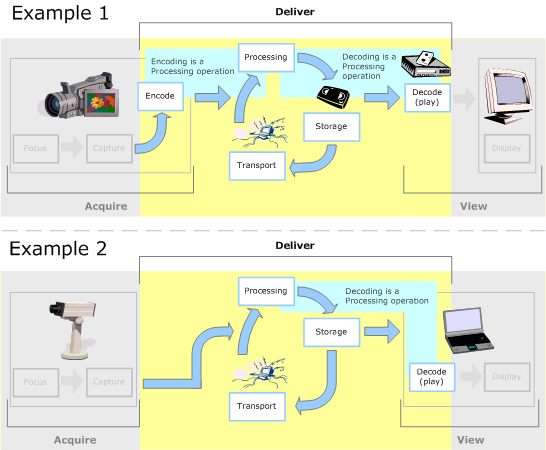 In both examples, the view task, or play-back system, includes the decode operation, but other examples might instead include the decode operation in the deliver task and stream video to the view task.
---
---