Every year, PSCR's annual event brings together representatives across public safety, industry, government, and academia to create a force greater than the sum of its parts. Similar to 2020, as part of an ongoing commitment to transparency, PSCR developed PSCR 2021 The Digital Experience for sharing out annual research updates with the stakeholder community.
View Session Recordings
Plenary sessions including the keynote address, on-demand sessions, and on-demand tech demo recordings are now publicly available via the Video Gallery. Content is sorted alphabetically by topic.
Results from PSCR 2021
The PSCR team is taking a close look at findings and results from PSCR 2021 The Digital Experience to make improvements for PSCR 2022. As we reflect and evaluate our second annual virtual engagement, we wanted to share with you the facts and feedback we've gathered.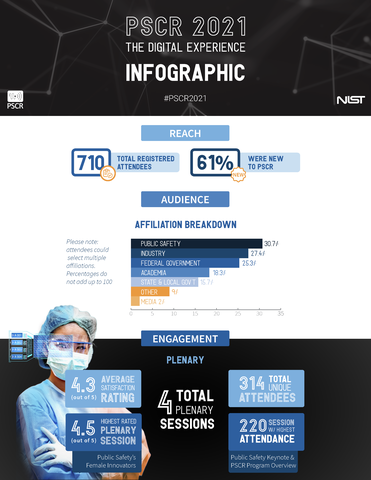 ---
 Thank you for participating!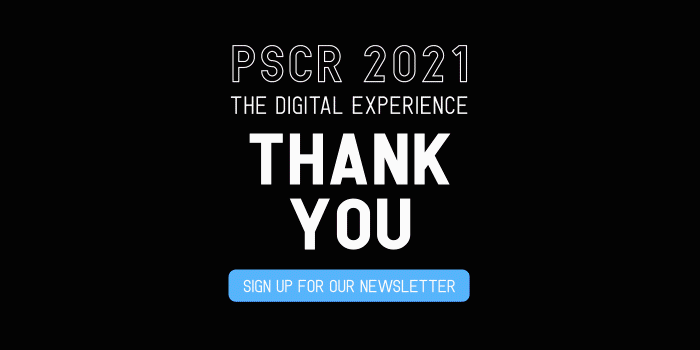 ---
Get PSCR news and updates delivered right to your inbox. Sign up for our newsletter.