Craig Connelly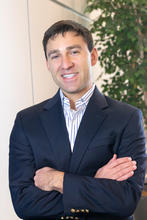 Craig Connelly joined the Public Safety Communications Research (PSCR) Division's Open Innovation team in July 2017 and serves as a Prize Competition and Challenge Specialist. In this role, he manages internal and external R&D, communications, legal, administrative, and procurement resources to design and implement prize competitions and challenges to advance PSCR's mission. He is responsible for managing all aspects of the prize competitions and challenges assigned to him within the Open Innovation portfolio. Prior to PSCR, Craig served in many different roles within the legislative and executive branches of Federal government and most recently worked in the nonprofit sector. In these various roles, he has accumulated nearly 10 years of diverse experience designing and implementing programs to advance and promote transformative innovation. Craig completed a Master of Public Administration at the Maxwell School of Citizenship and Public Affairs of Syracuse University, and a Bachelor of Arts degree in in Political Science & Government at Nazareth College.
Email: craig.connelly [at] nist.gov | Phone: 303-497-5968
Sarah Hughes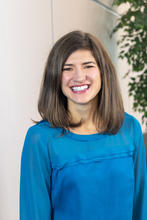 Sarah Hughes joined the Public Safety Communications Research (PSCR) Division's Open Innovation team in April 2018 and serves as a Prize Competition and Challenge Specialist. In this role, she manages internal and external R&D, communications, legal, administrative, and procurement resources to design and implement prize competitions and challenges to advance PSCR's mission. She is responsible for managing all aspects of the prize competitions and challenges assigned to her within the Open Innovation portfolio. Prior to PSCR, Sarah supported entrepreneurs, small businesses, and innovation at the U.S. Small Business Administration (SBA) for five years in many different roles within Colorado and Washington, DC. Sarah first started her federal public services as Presidential Management Fellow. Sarah holds a Master of Public Affairs degree from the School of Public and Environmental Affairs (SPEA) at Indiana University and a Bachelor of Arts degree from DePauw University.
Email: sarah.hughes [at] nist.gov | Phone: 303-497-6694
Terese Manley
Terese Manley is a Prize Competition and Challenge Specialist for PSCR's Open Innovation team, joining PSCR in June 2017. In this role, she manages internal and external R&D, communications, legal, administrative, and procurement resources to design and implement prize competitions and challenges to advance PSCR's mission. Additionally, she assists with promoting Prize Challenges through public engagement with solvers in the scientific, academic, and industry communities. Prior to PSCR, Terese led Industry Outreach efforts for the Interdisciplinary Telecom Graduate Program at CU Boulder where she brought industry experts together with faculty and students to impact telecom studies and student mentorships. For the majority of her career, Terese held management and engineering positions at Sprint Nextel Corporation in Sales Engineering, managing technical teams to provide wireline and wireless solutions to Fortune 100 & 500 companies. Terese has expertise in the area of Business Development, Telecom Engineering, Vendor Relations, and Resource Management. She holds a Bachelor of Science in Chemical Engineering from the University of Colorado at Boulder.
Email: terese.manley [at] nist.gov | Phone: 303-497-4632
Jeremy Glenn
Jeremy Glenn serves as a Prize Manager for NIST PSCR's Open Innovation (OI) team. He manages the UE Fingerprint Solution Challenge. Jeremy earned a Juris Doctor (JD) from the Antonin Scalia Law School at George Mason University, a Masters degree from the Robertson School of Government at Regent University, and a Bachelor's from William Jessup University. Jeremy is currently a Presidential Management Fellow with NIST located in Boulder, CO. Jeremy happily relocated to Northern Colorado from Northern Virginia with his wife and four children who thoroughly enjoy Colorado snow days and myriad outdoor activities. Previously, Jeremy served for four years in the United States Marine Corps as a Marine musician.
Email: jeremy.glenn [at] nist.gov
Gary Howarth
Gary Howarth, PhD is a Presidential Management Fellow and Prize Challenge Specialist for the National Institute of Standards of Technology, Division of Public Safety Communications Research. In that role, he interfaces with diverse stakeholders from academia, government, the first responder community, and the public to develop and deliver prize challenges that accelerate the development of technology for first responders. He earned his PhD in the Department of Chemistry at Columbia University. He has previously taught high school science and co-founded the NET Charter High School in New Orleans.
Email: gary.howarth [at] nist.gov
Ellen Ryan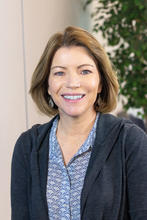 Ellen Ryan is the Deputy Division Chief for the Public Safety Communications Research (PSCR) Division, within the Communication Technology Laboratory (CTL), NIST. She develops and manages best-practices processes for the PSCR division in operational areas such as lab deployment, safety and security. In addition, she leads the PSCR Open Innovation (OI) team and ensures all aspects of the OI programs are planned and executed according to the OI standard operating procedures (SOP) and meet the goals of the PSCR mission. Ellen's background is in operations, systems verification and new product development, with over 20 years of industry experience in telecommunications research and development. Her technical areas of expertise include telecommunications networks. Ellen's education includes a Master's of Science degree in Computer Science and two Bachelor's of Science degrees, one each in Computer Science and Geography.
Email: ellen.ryan [at] nist.gov | Phone: 303-497-5151