Seed and Progress Award 
Seed Award Amount: $30,000
---
Challenge Award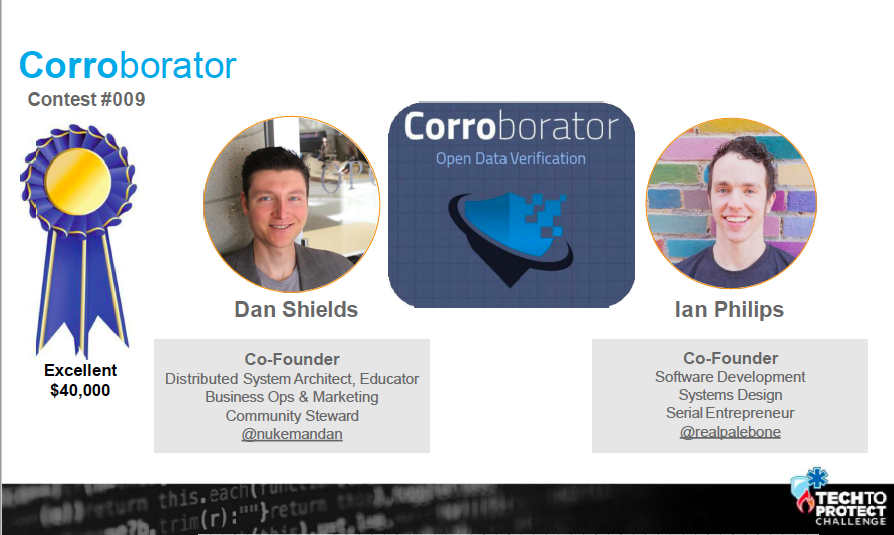 ---
Project Summary
The Corroborator application was crafted to fit the requirements of the Tech to Protect Challenge #9, and in doing so we have found the core of the technology that enables the app's functions are valuable for multiple uses:
Corroborator is pivoting into an open-source Middleware Standard - the I3 protocol - for interoperable data provenance and integrity. It will be integrated into existing systems and used to rapidly develop new, interoperable applications, with first responder agencies' needs being the primary concern.
Cross-agency and cross-industry data provenance and integrity is a critical issue that we plan to solve. Starting with add-on applications to take advantage of I3, we will move to direct integrations within existing major systems of record and market to companies currently handling this data in a proprietary way. The I3 protocol and Vault software is open source, requiring all improvements be published for the benefit of anyone using it.
I3 standards will enable a more competitive and cost efficient marketplace for first responder digital data management. 
---