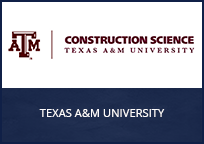 Focus of Project:
This R&D project will focus on the development and test of a personalized UI system to control the realtime cognitive load of firefighters in emergency wayfinding, named Cognition-driven Display for Navigation Activities (Cog-DNA). 
Award recipient is creating individualized user interfaces for firefighters based on the individual's behavior and reactions. UI seeks to provide firefighters an appropriate amount of data to effectively work in dangerous conditions. 

"Proposing a new concept called information personality (INFOP), a cognitive profile of information-taking preference and behavioral patterns at the individual level. Cog-DNA dynamically and automatically customizes UI to each individual firefighter based on their unique INFOP."
"This R&D project echoes PSIAP-UI's public safety mission by investigating methods and systems that help control the cognitive load of firefighters in emergency wayfinding. Disorientation is a major cause of firefighter fatalities and injuries. Despite navigation techniques and technologies, such as the Large Area Search Technique (L.A.S.T.) and indoor positioning. Firefighters still heavily rely on the cognitive maps for wayfinding. As a result, the focus on the wayfinding performance of firefighters will be a matter of life and death for both the rescuers and rescuees."
Other Information:
Problems addressed by the project:
Modern buildings with increasing complexity can cause cognitive overload for firefighters during their missions;
Although cognitive science has confirmed that people are different in information-taking, standardized and universal spatial information systems are still widely used in firefighting.
Goals:
To develop VR fire training model that is reusable, transferable, and economic;
To develop methods and algorithms that model info-taking behavioral patterns at the individual level during fire training;
To develop and test a personalized spatial information system, Cog-DNA, to control real time cognitive load of firefighters.
Potential Impacts:
Knowledge Contributions and Benefits to Firefighters:
INFOP theory and algorithm based on information-taking cognitive traits in fire events;
Reduced cognitive load that leads to better performance and heathier mental conditions;
Reusable VR models for training and INFOP data collection.
Illustrations: