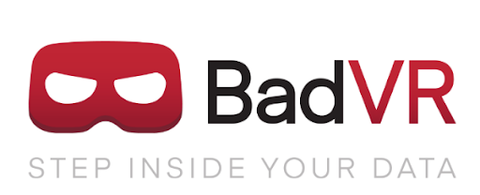 Total value of prizes received through the CommanDING Tech Challenge: $199,000.
Phase 1: $10,000
Phase 2: $33,000
Phase 3: $60,000
Phase 4: $96,000; Second Place and Several Best-in-Class Awards: Augmented Reality; Augmented Reality User Interface/User Experience; and Augmented Reality Data Handling.
---
About the CommanDING Tech team
Team members from the CommanDING Tech Challenge: Suzanne Borders, CEO; Jad Meouchy, CTO; Stefanie Feldman, Product Manager; and Aaron Penn, Software Engineer.
BadVR uses augmented and virtual reality (AR / VR) to empower people to - quite literally - step inside their data. Their Augmented Reality Operations CenterTM (AROC) platform creates immersive workspaces from live and historical information for incident command training and emergency response.
Suzanne Borders, CEO + Founder
Suzanne studied psychology at University of Missouri, Kansas City and previously worked as Lead UX/Product Designer for over 8 years, prior to founding BadVR. She specialized in designing data analytic interfaces and remains passionately dedicated democratizing access to technology through designing universally accessible products. Prior to BadVR, Suzanne led UX/UI design team at Remine (raised $48M) and CREXi (raised $54M), setting new standards for geospatial visualization in the real estate industry and overseeing the launch of multiple revenue-generating products. In 2019, Suzanne was awarded a "Rising Stars" innovation award from IEEE. In her spare time, she travels for inspiration (75 countries and counting), and is proud to be a published poet and former punk. Suzanne thrives at the intersection of product design, immersive technology, and data and is a big believer in the artistry of technology and the technicality of art. 
Jad Meouchy, CTO + Co-Founder
Jad, originally from northern Virginia, holds dual B.S. degrees in Computer Engineering and Psychology from Virginia Tech, and is a graduate of the Thomas Jefferson High School for Science and Technology. While in college, he engineered and built the data visualization components of an emergency response simulation that went on to receive public grant funding. Over his 15-year career, Jad has founded and exited multiple startups. His professional expertise is in software architecture and development, specifically big data analytics and visualization, and virtual and augmented reality development. Based in Los Angeles since 2010, Jad promotes the community by organizing developer meetups and events, and volunteering time for STEM initiatives. 
Stefanie Feldman, Product Manager
Stefanie received her B.A. from the University of Arizona in Art History and came to BadVR with over 13 years of experience in the interior design industry. Her experience working with high-scale projects all over the world allows her to bring a new perspective to spatial design. By working with architectural and furniture plans in 2D and seeing them through to their full development, Stefanie gained the aptitude for using spatial awareness to bring a 3D vision to life. The ability to visualize is essential for problem-solving in interior design and, because of this, the booming XR industry was an enticing next step to expand her experience and explorations of digital spatial analysis and design. 
Aaron Penn, Software Engineer 
Originally from Seattle, Washington, Aaron began his career by co-founding a startup focused on 3D content portability through the University of Washington's Comotion Labs. He holds a B.S. in Game Design from Full Sail University. During school, he ran Business Development for a startup specializing in virtual reality real estate tours. At BadVR, Aaron is a software engineer and team lead, charged with building the next generation of data visualization tools. 
The CommanDING Tech solution
BadVR uses immersive data visualization components to lower cognitive load and increase situational awareness during collaborative emergency response. The dashboard offers benefits in risk mitigation, reducing fatigue when monitoring and analyzing large amounts of real-time data feeds.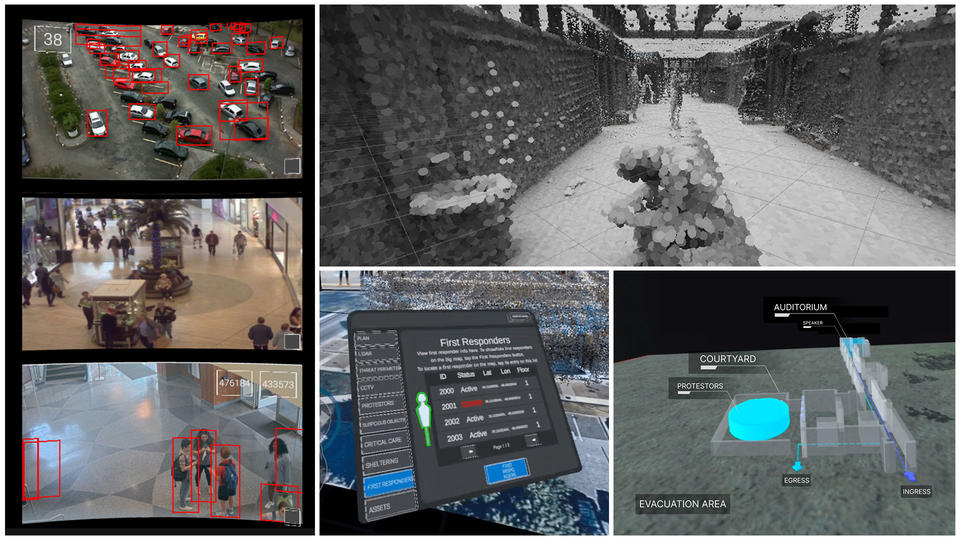 Key highlights
Data-Driven Components – Rearrangeable modules include a timestamped activity log, live CCTV video wall, first responder vitals matrix, LiDAR-powered map with live legend, and many more
Collaboration Engine – People can visualize data together and see each user's actions and communications, including real-time interactions with drawing and annotations
Hands-Operated Virtual Clipboard – Incident commanders can setup a virtual checklist or task management interface to quickly locate personnel or victims, resources and assets, and track progress toward goals
"Little Mode" – Users can obtain a first-person perspective by jumping into the LiDAR at human-scale and watching live data from any angle
BadVR highlights & results from the CHARIoT Challenge
3rd place - $15,000 Prize
Top First Responder Interface – Flood Scenario- $2,500
Total value of prizes received through the CHARIoT Challenge: $53,250
---
BadVR Team members from the CHARIoT Challenge: Suzanne Borders, CEO; Jad Meouchy, CTO; Brian Wong, Senior Engineer; Stefanie Feldman, Product Manager; Jason Tam, Junior UX/UI Designer
Brian Wong, Senior Engineer 
Brian Wong received dual degrees in Neuroscience and Biochemistry at University of California, San Diego. His research led him to explore the field of neurofeedback and become a software engineer.  Brian quickly recognized aspects of neurofeedback that could be improved with the incorporation of new technologies. When high-quality VR headsets became consumer-ready, Brian recognized the synergy between immersion and human-computer interaction to improve the effectiveness of training programs.
Scott Barthelmass, Eureka Fire Protection Division Chief
Scott Barthelmass is a 29-year veteran of public safety with experience in the fire service (structural and wildland), EMS, law enforcement, hazmat and search and rescue.  He's an active member of the local community and constantly advocates and acts to improve safety processes and practices.  Scott currently serves as Division Chief for the Eureka Fire Protection District in St. Louis, Missouri.
The CHARIoT Challenge solution
BadVR's solution is a multi-user, holographic command-and-control operations center. Designed for first responders and public safety officers, the platform brings together multi-domain information into one intuitive holistic environment, improving decision-making time and accuracy.
Key highlights
Incident Command and Operator modes:

Incident command mode is designed for high level coordination tasks. ​Operator mode is designed for ground-level first responder tasks. 

Deployable anytime, anywhere:

Designed to be an "Ops-center-in-a-box", the solution is designed for quick training and field use with minimal setup and no external dependencies.

Enhanced risk management:

A Heads-up-Display (HUD) stores info that needs to be seen at all times. A compass and minimap shows the user's location in relation to nearby map points.