2nd place - $12,500 Prize
Most Flexible Design for Public Safety Use Case and Research - $4,500
Total value of prizes received through the CHARIoT Challenge: $40,500
---
About the Team
Team Members: Dr. Sudhir Kshirsagar, P.E., President of Global Quality Corp; Dr. Steve Mylroie, President of Roietronics
Team SmartIoT was formed to leverage the breadth and the depth of the experience of the team members in IoT and physics-based flood simulation to address the realistic IoT data generation challenge.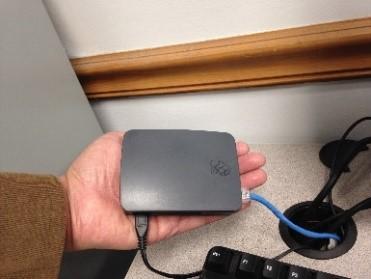 Dr. Sudhir Kshirsagar, P.E.
Dr. Sudhir Kshirsagar is President of the Global Quality Corp. that develops and markets the HydroTrek brand of products and served as the team's leader and developer. He has over 35 years of professional experience in the fields of civil and environmental engineering, computer modeling, Internet of Things (IoT) and Cloud Computing. In addition to participating in the CHARIoT Challenge, his team recently took the first-place prize at the IoT World 2019 Hackathon and first-place prize at an earlier Water Confluence competition. He is heavily engaged in developing software and hardware to improve sustainability and resilience of systems that handle drinking water, wastewater, stormwater and source water.
Dr. Steve Mylroie, President, Roietronics
Dr. Steve Mylroie served as the team's architect and developer. He is an experienced programmer in C, C++ and C#, and has developed many semiconductor industry metrology tools. He currently serves as a private consultant on IoT Sensor control software development.
The Solution
Team SmartIoT created a data appliance to transmit several data-streams in multiple protocols (MQTT, HTTP, HTTPS) in multiple formats (JSON, XML) to multiple network clients using a Raspberry Pi with the ability to transmit at different intervals. In addition, simulated data and data from actual sensors could be transmitted using the same device. The device can analyze, transform and supplement the data-streams on the fly using AI and other techniques in a scalable and pluggable architecture. The appliance was built by customizing the Fledge architecture (https://www.lfedge.org/projects/fledge/) which is shown in the following figure: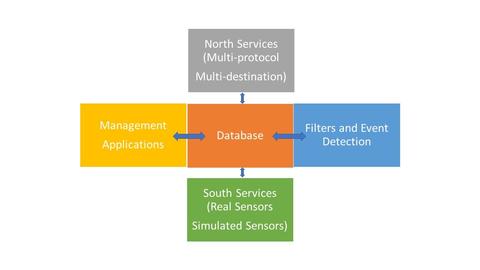 Key Features
Used simulation and statistical models to generate realistic data

Used a portable edge gateway architecture that can run on multiple platforms

Leveraged industrial strength open-source components

Created compute efficient secure software that runs without an Internet connection