Most Creative Method of Interaction with AR prototype - Eye Tracking/Eye Gaze - $5,000
Total Value of prices received through the CHARIoT Challenge: $32,000
---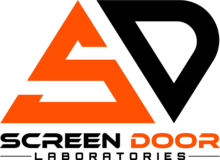 About the Team
Team Members: Seth Persigehl, Senior Engineer; Kari Wu, Product Manager; Edwin Sookiassian, AR/VR Developer; Arnet Whalen, Paramedic
Screen Door Laboratories partnered with first responder Arnet Whalen in the design challenge. Team members include Kari Wu, Seth Persigehl, and Edwin Sookiassian.
Seth Persigehl, Senior Engineer
Seth Persigehl, a senior engineer at Unity, San Francisco. Seth works with the Magic Leap and HoloLens headsets. He is a full-stack engineer focused on Virtual Reality since 2014, and has a background in Mass Transit Information Technology. Seth's mother was a fire fighter and is now working in the medical field. Seth had volunteered with a Virginia emergency radio group supporting the Warren county fire department. Before venturing to California, he was a leader in the 1,800+ member DC Virtual Reality meetup group.
Kari Wu, Product Manager
Kari Wu, a product manager with experience at Adobe and several startups. Before San Francisco, she worked at the Emblematic Group and Two Bit Circus. Kari earned both her MBA and MS in Media Ventures from Boston University and gained her Human-Centered Design certificate from IDEO.org. 
Kari's father taught at Taiwan Police College and her grandfather was a police officer for more than 30 years. Kari was an international television reporter before her tech career. In 2016 she published her book, Startup Fever: How Failure Can Prepare You for Success.
Edwin Sookiassian, AR/VR Developer
Edwin Sookiassian is an Augment Realty/Virtual Reality developer and game designer, adept in both Unity and Unreal Engine, with a particular interest in sound design. He has Master of Science in Computer Science, Game Development at University of Southern California (USC).
Arnet Whalen, Paramedic
Arnet Whalen is a contract paramedic, currently working with the U.S. Air Force where he runs and administer treatments on emergency medical calls in Missouri. He previously served as National Registry of Emergency Medical Technicians (NREMT) Training Officer and instructor.
The Solution
Screen Door Laboratories focused on creating an interface where first responders can actively interact with real-time data, completely hands-free. The interface, ARfocus, empowers first responders to "click" into different features with eye gaze, which functions as a cursor on the AR headset. To "click," users simply look at an icon for it to be triggered; and to "unclick," they simply look away.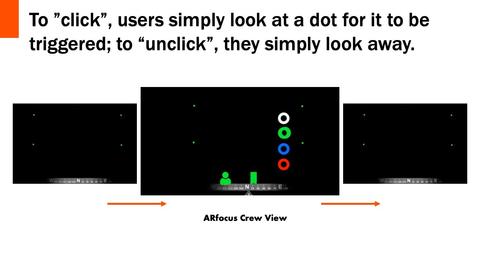 Key Features
ARfocus Crew View: Featuring a minimalistic design, with only a four-dot menu and a compass belt, it promises to never distract users from the real world. By looking at each dot, users can activate messages, check maps, and leave time-stamped bookmarks. These bookmarks (indicating patients, personnel, or resources) are automatically saved and sent with GPS data. All of the captured data becomes accessible by other crew members and commanders.

ARfocus Commander View:

Equipped with four 2D panels and a 3D map, the commander view thrives on being the one-stop shop for commanders. They can see the status of crews, message them, and have a high-level view of the moving pieces. Bringing commanders' whiteboards into the virtual space allows commanders to stay in the headset, visualizing data in real-time. Based on different disaster scenarios, the 3D map has different datasets for the commanders to toggle on and off. The ARfocus data broker processes over 2,000 points of data per second.