1st place (Tied) - $25,000 Prize
Top Incident Command Interface – Flood Scenario - $2,500
Top First Responder Interface – Mass Transit Accident Scenario- $2,500
Top Incident Command Interface – Wildfire Scenario - $2,500
Top First Responder Interface – Wildfire Scenario - $2,500
Continued Technical Assistance Award - $10,000
Total value of prizes received through the CHARIoT Challenge: $72,000
---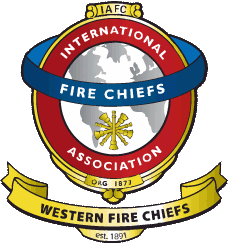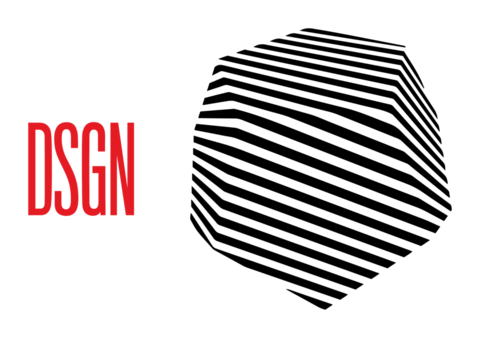 About the Team
Team Members: David Van Ballegooijen, Western Fire Chiefs Association; Scott Halvorson, JANUS Research Group; Radhakishan Shetty, JANUS Research Group; and Ryan Poltermann, DSGN
Team JANUS Research Group was a partnership between JANUS Research Group and DSGN of whom previously collaborated through the 2019 Haptic Interfaces for Public Safety Challenge, along with the Western Fire Chiefs Association as their public safety partner.
David Van Ballegooijen, Western Fire Chiefs Association
David Van Ballegooijen, General Manager of the Western Fire Chiefs Association, shared WFCA's expertise in public safety data integration, wildfire fighting, and fire/rescue operations as the public safety partner for this team. Their input and guidance helped shape the design to ensure the interfaces will best meet the needs of first responders.
Scott Halvorson, JANUS Research Group
Scott Halvorson, Lead Artist at JANUS Research Group, is a 3D Artist with more than 20 years experience delivering training simulations and video game projects within budget and on time. He developed project plans, built environmental models, and set up component functionality using 3DS Max, Unity, Adobe Photoshop, Subversion, and Excel.
Radhakishan Shetty, JANUS Research Group
Radhakishan (Kishan) Shetty, Principal Software Engineer at JANUS Research Group, provides the technical leadership for several research and development projects. Kishan has used innovative technologies and processes to produce cost-effective solutions for JANUS customers for 16 years. Supporting organizations such as NIST Public Safety Communications Research Division, NATO Allied Command Transformation, US Army, US Air Force, the National Institutes of Health and the Federal Bureau of Investigation creating Interactive Multimedia Instruction I-IV, serious games, simulations, and extended reality applications.  This includes the research of mobile (iOS and Android) based Augmented Reality to enhance teaching of Modular Emergency Response Radiological Transportation Training (MERRTT) and Haptic Interfaces for Public Safety Situational Awareness. Radhakishan graduated with BS of Computer Science from the Georgia Institute of Technology.
Ryan Poltermann, DSGN
Ryan Poltermann is an expert in public safety communications with over a decade of experience in public safety communications engineering and consulting. He is the author of NCHRP Project 03-129 Essential Communications: A Guide to Land Mobile Radio (LMR) and has provided feedback to DHS S&T for the Next Generation First Responder (NGFR) program. He has worked on public safety communication systems that were installed in fifteen countries and over half the US states, including six countrywide systems. He also was involved in disaster response in the past with the Red Cross and was a registered EMT-B.
The Solution
The goal of Team JANUS solution is to enable end users to naturally and intuitively interact with and manipulate the virtual objects through their Incident Response Augmentation Headset (IRAH) platform. The team took a user-center designed approach for each scenario, first taking a rough sketch, transforming it to a mockup and then sharing it with public safety Subject Matter Experts through their public safety partner at the WFCA.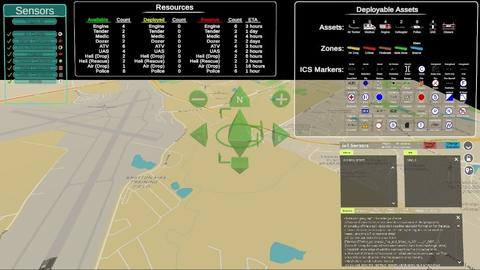 Key Features
Immersive Map: Integrated Mapbox and presented large map with street names, water features, and 2D/3D IoT data
IoT Info Panel: Presents data gathered from sensors via MQTT.  Tab for each type of sensor, displaying latest data from a particular sensor and indicating Alert status associated with specific sensors. Selecting a sensor draws line in 3D space to where the sensor is on the map.
First Responder HUD: Hidable components such as minimap, compass, objectives window, communications, in-world iconography, to direct First Responders during response.