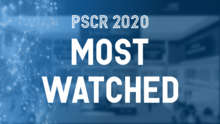 PSCR launched The Digital Experience on July 27 and during our first week - over 1,000 people got their first glimpse of the content we've been preparing all summer. Of the 82 on-demand sessions that are available through the PSCR 2020 portal, five rose to the top as the most-watched. Have you seen our most popular sessions yet? Let us know what you think! 
---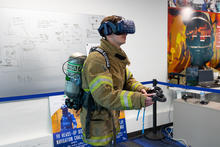 Due to rapid advances in technology, first responders will eventually have access to building information, sensor data, and fire protection system data in real-time. However, the presentation of this critical information has not been fully evaluated from the human performance perspective. This session addresses some of the benefits and challenges of using virtual reality (VR) for prototyping 3D user interfaces. The theoretical background needed to effectively identify public safety end-user needs will be introduced, along with highlights from some of the previous research efforts conducted by both PSCR and the University of Central Florida (UCF). The session concludes with a brief discussion of current and future research directions within the PSCR UI/UX portfolio.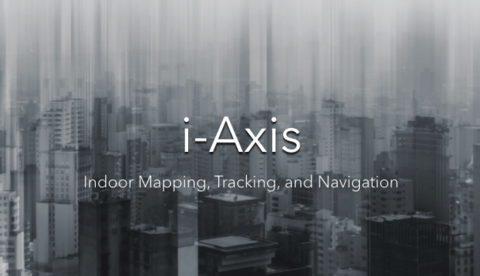 Join the NIST i-Axis Team in our continued quest to create the first Best Practices Guide for Indoor Mapping, Tracking, and Navigation. Why create a best practices guide? In Public Safety, "early adopters" are the individuals working within agencies who encourage innovation but are looking for tangible examples before making definitive choices. Furthermore, researchers and the private sector need a foundation to build on so that technology can be prototyped and implemented. This session discusses early progress and provides viewers with a platform to contribute candidate best practices for review by the working group. There is also a short, virtual and interactive pre-incident planning and mapping exercise using a mapping "sandbox." This will help to stimulate discussion around best practices with regards to Indoor Mapping, Tracking, and Navigation; now and into the future.
Virtual Reality Developer, Chris Johnson, conducts a deep dive analysis into the considerations and challenges of creating an immersive virtual reality AR-15 patrol rifle for NIST PSCR's Haptic Challenge SWAT Scenario, and accurately simulating its ballistic performance characteristics. The discussion spans the fields of both theoretical design and technical implementation.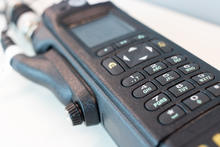 Digital Land Mobile Radio (LMR) is the leading communications technology used by public safety for Push-To-Talk (PTT) applications. With the widespread deployment and desirable features of nationwide broadband networks, there are significant benefits to be gained by augmenting or potentially replacing current public safety communications methods with more modern Long Term Evolution (LTE) communications technologies. Emerging Mission Critical (MC) standards will provide public safety with PTT, data, and video capabilities above and beyond what modern LMR is able to provide. The possibility of including MC data and video into a nationwide public safety broadband communications network stands to profoundly change the tools available to the public safety community.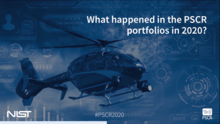 The PSCR Research Portfolio Leaders provide overview presentations of the projects housed within their portfolios, using just 20 slides that showcase each portfolio for only 20 seconds. Their traditional Pecha Kucha style presentations are combined into this 45-minute session to provide viewers with an introduction to all the projects at PSCR and how they are organized within Mission Critical Voice, Public Safety Analytics, User Interface and User Experience, Location-Based Services, Security, and Resilient Systems.