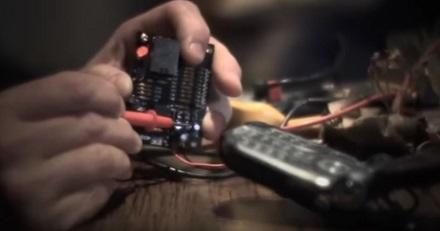 System Information
As a leader in closed-circuit television (CCTV) deployment and analysis, the United Kingdom (UK) has demonstrated the usefulness of CCTV in recent years as evidenced by authorities' identification and apprehension of terrorist suspects whose movements were recorded by CCTV systems. Following are links to resources located in the UK but are available and applicable to anyone seeking CCTV planning and procurement information.
Best Practices
Caught on Camera, Best Practices for CCTV Systems -  Produced by the Federal Bureau of Investigation's (FBI) Operational Technology Division, this video describes and shows how CCTV systems can be installed and maintained for maximum effect — not only for the business owner but for the needs of law enforcement as well.
Disclaimer:
Certain commercial equipment, instruments, or materials are identified in this website in order to specify the experimental procedure adequately. Such identification is not intended to imply recommendation or endorsement by the National Institute of Standards and Technology, nor is it intended to imply that the materials or equipment identified are necessarily the best available for the purpose.