Texas A&M Engineering Experiments Station
---
DistressNet-NG provides: a) a scalable and resilient wireless interconnection fabric for first responder communication equipment; and b) a novel mobile edge computing service, pushing cloud computing beyond the network edge and onto the user equipment itself. Smartphones carried by first responders are capable of performing analytics on shared data using the computing and storage power of nearby devices, eliminating the need for constant high capacity connections to the Internet. - July 2019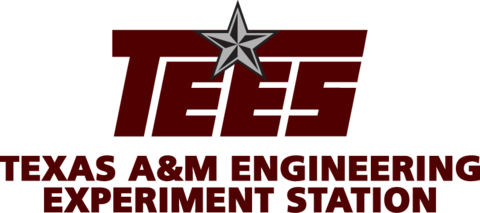 ---
Meet the Team
Principle Investigator: Radu Stoleru
Texas A&M Engineering Experiments Station
---
Project Overview
Public safety communications requires stricter guarantees from the network than commodity Internet. At the same time, communications infrastructure is not readily available during the response to an incident or disaster. To further exacerbate the problem, this infrastructure is cost prohibitive to deploy even for multinational corporations (in terms of both the required spectrum as well as CAPEX and OPEX). These three reasons are the key drivers behind public safety communications research.
In this project, we propose to enhance the resilience of both public safety mission critical systems and services in the face of connectivity challenges by developing fault tolerant, energy efficient, and load balanced solutions for mobile broadband communication and mobile edge computing solutions. DistressNet-NG provides a scalable and resilient wireless interconnection fabric for first responder communication equipment. A novel mobile edge computing service pushes cloud computing beyond the network edge and onto the user equipment itself.
Smartphones carried by first responders are capable of performing analytics on shared data using the computing and storage power of nearby devices, eliminating the need for constant high capacity connections to the Internet. In order to accelerate this process, several high performance computing nodes that are built using consumer-off-the-shelf (COTS) components can be deployed in the area. These devices collaborate to offer LTE-as-a-Service: the functional elements in the backhaul and RAN such as eNodeB, P-GW, S-GW, MME, HSS etc. are autonomously created and destroyed in response to communication demand. A multi-domain routing framework ensures resiliency across the network, by optimally leveraging mesh, ad hoc, and cellular routing protocols. Finally, a novel free space optical interconnect allows for ultra high capacity 10GbE wireless links in the backhaul, as well as a fault tolerant multicast algorithm. In order to meet our objectives, we propose the following five research thrusts:
Routing Across Heterogeneous and Opportunistic Networks, where we design a multi-domain routing framework for wireless networks with diverse connectivity, based on theoretical analysis for the benefit of packet replication and delayed transmissions;
Efficient and Resilient Fully Wireless Backhaul, where a fault tolerant free space optical multicast algorithm, and SCTP/TCP parameter tuning algorithms are explored;
Resilient, Energy Efficient and Load Balanced Edge Computing, where we design algorithms for data storage and processing based on the k-out-of-n framework for reliability;
Decentralized LTE/IMS: Towards LTE-as-a-Service, where an algorithm to optimally spawn and de-spawn LTE functional elements is designed;
Integration with other NIST PSIAP R&D efforts, where we build a prototype of DistressNet-NG, test it at Disaster City in College Station, TX and integrate with other NIST PSIAP teams. We are well positioned to succeed in our proposed R&D project because of our extensive experience (as evidenced by the qualifications section of this proposal) and support (Texas Military Department, Texas A&M Police Department, Texas Dept. of Public Safety). The PIs have a strong record of successful collaboration with each other. PIs Stoleru and Chenji developed the first iteration of DistressNet-NG, an edge computing architecture for disaster response. Additionally, PIs Magnussen and Chenji have worked on an NG 9-1-1 project. The PIs are or were investigators on multiple federal research grants, for over $2M, that are related to this topic.