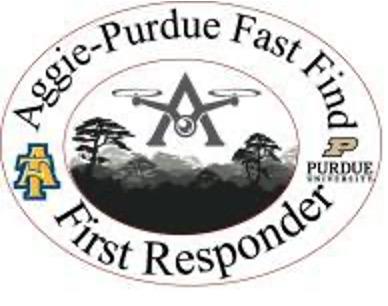 Team name
Team Aggie from North Carolina A&T State University (NCA&T) and Purdue University
Awards
UAS 3.1: FastFind solution summary
Team Aggie, comprised of North Carolina A&T State University and Purdue University, proposed a UAS quadcopter that was built on the Tarot Peeper Quadcopter frame with a takeoff weight, including batteries, of 7lbs and maximum flight time of 30mins. This quadcopter has a good performance on wind resistance, with the wind resistance for continuous wind being 10m/s and for gusts wind being 12m/s. The FLIR Vue Pro thermal camera and the firefly 4k split camera were integrated with the quadcopter to live stream and track the missing individuals in the forested areas. Tracking the missing individuals through a video sequence is severely hampered by the presence of occlusion in the densely forested area. To address this challenge, the team implemented an Airborne Optical Sectioning (AOS) imaging technique to eliminate multiple occlusions as a preprocessing technique for the object detection model. The object detection model and tracking were designed on the YoloV5 model and DeepSort tracker respectively which were trained on the custom collected datasets. It has a small footprint for easy transport and is capable of being deployed by a single user​.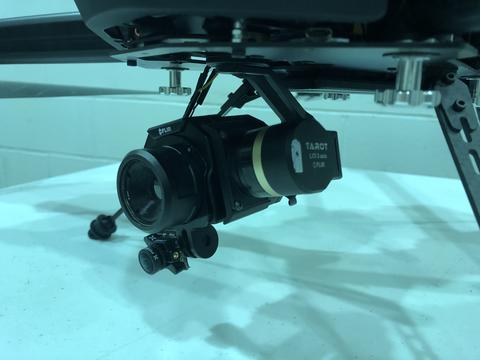 Team descriptions
The Purdue team consisted of Purdue School of Aeronautics and Astronautics (AAE) undergraduate students and led by Dr. James Goppert, Lecturer and Managing Director of Purdue UAS Research and Test Facility (PURT), and his Ph.D student, Li-Yu Lin. Undergraduate students participated in the Vertically Integrated Project (VIP) course at Purdue, which was offered by Dr. Goppert.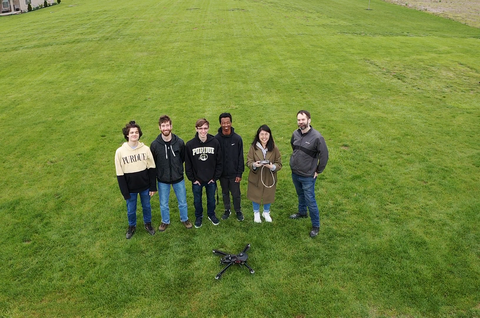 The NCA&T team consisted of graduate and undergraduate students under the leadership of Dr. Abdollah Homaifar, the director of TECHLAV. Dr. Homaifar is currently the NASA Langley Distinguished Chair Professor and the Duke Energy Eminent Professor with the ECE department. Dr. Abenezer Girma and Dr. Mrinmoy Sarkar recently graduated from NC A&T this summer respectively. Mr. Xuyang Yan and Nana Kankam Gyimah are currently PhD students with the ECE department whereas Mr. Luis Landivar Olmos is also a senior.