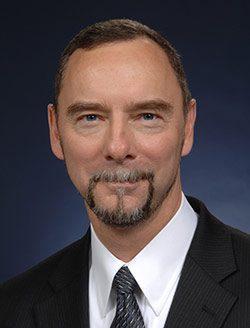 Message from the Baldrige Program Director, Robert Fangmeyer
Become a Baldrige Examiner | Examiner Role | Qualifications | Apply | Testimonials | Award
Serving as a Baldrige examiner has been called an "unparalleled professional development opportunity," "one of the greatest employee development opportunities available," and one of "the most practical and impactful leadership development opportunities ever." If this sounds interesting to you, read on!
The Baldrige Performance Excellence Program is seeking applicants for its Board of Examiners. These experts from around the United States give their time generously and enthusiastically to the Baldrige Program by utilizing the Baldrige Excellence Framework to evaluate organizations that are applying for the Malcolm Baldrige National Quality Award and to provide carefully crafted feedback to help these organizations improve.
The program accepts award applications from manufacturing, service, small business, education, health care, and nonprofit organizations; therefore, coverage and balance within these sectors are important factors in selecting examiners. While the program selects examiners from all types of industries and organizations, we are particularly interested in potential examiners who are senior leaders of medium and large organizations; chief medical officers, chief nursing officers, physicians, nurses, and other clinicians; community and technical colleges, and university deans and above; and K-12 principals and superintendents. We are also seeking individuals with knowledge of and experience working in city government, joint ventures and other complex governance structures.
Prospective examiners (including those who have previously served on the board) must apply each year. To fulfill one of the basic objectives of the Baldrige Program—expanding the United States' base of knowledgeable, trained examiners—a portion of the board always is reserved for new examiners. If you believe you are qualified, are willing to make a significant commitment of time and energy, want to help improve our country's institutions, and want to benefit from the networking and educational experience of being an examiner, we encourage you to apply to serve on the Board of Examiners. Your service will make a difference.
Related Links
Board of Examiners Listing
Panel of Judges Listing and Charter
Examiner Resource Center