#BaldrigeQuest
Registration Closed
Quest Registration Closed:  April 8, 2021 at 5 pm ET
Join us at the Quest for Excellence 2021 – our first ever virtual conference! 
The three-day virtual showcase will feature the 2019 and 2020 Award recipients as well as former recipients.  
Join us to learn about their best practices, which will be featured in both live and on-demand sessions as well as archived for viewing after the event, so you don't have to miss any of the action. We look forward to making Quest accessible to more people than ever before!
Thursday Keynote speaker
Recognized as the #1 Future of Work influencer by Onalytica, and author of 7 books including "NextMapping™ – Anticipate, Navigate and Create the Future of Work".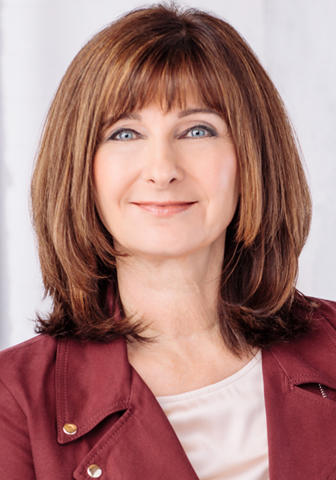 Cheryl Cran
Founder, NextMapping™/NextMapping.com
CEO of parent company Synthesis at Work Inc
Thursday, April 15  |  10:05 am  |  #BaldrigeQuest
Cheryl's future of work thought leadership has been featured in publications such as Huff Post, Forbes, IABC Magazine, Law Magazine, Metro New York, Entrepreneur Magazine, Readers Digest, CBS Online, NBC Online, Fox Online and more. For over two decades Cheryl has built a reputation for delivering extraordinary value to clients in industries that include technology, health, agriculture, finance, insurance and more.
NextMapping™ was developed as a proprietary business solution brand that encompasses all of Cheryl's work and research on the future of work and the leadership needed to navigate change in the workplace. The common theme of all of Cheryl's life's work is a 'people first' and digital second approach to create a more human future, helping companies to build the leadership capacity needed to 'change the world through business.'
CONFERENCE HIGHLIGHTS
70+ Current and Former Award recipient Category and Special Topic Presentations
2019 and 2020 Award Recipients each Present on Leadership, Strategy, Customers, Measurement, Analysis & Knowledge Management, Workforce, and Operations; Former Award recipients present special topics.
Former Award recipients featured in the on-demand sessions include: Charleston Area Medical Center Health System, Charter School of San Diego, City of Fort Collins, Donor Alliance, Guidehouse, Integrated Project Management Company, Memorial Hospital and Health Care Center, Mid-America Transplant, Southcentral Foundation, Studer Group
Tri County Tech, and University of Wisconsin-Stout
Communities of Excellence 2026
Communities of Excellence 2026 will also be featured in an on-demand session.
To join our online community and receive email announcements on our events, look for the "Connect with Us" banner on the Baldrige website.