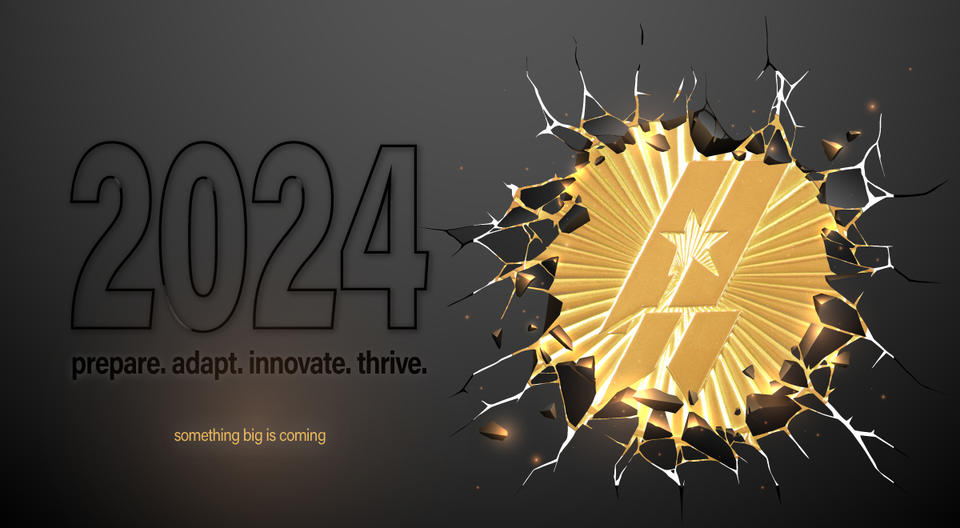 Since its founding in 1987, the Baldrige Performance Excellence Program has served the U.S. economy through its enduring purpose: to improve the performance and long-term success of businesses and other organizations by recognizing role models and fostering the adoption of proven leadership, management, and operational practices. Of course, what it takes to be successful has changed dramatically in that time and therefore so have the Baldrige Program and its offerings.   
A New Emphasis   
The increasing frequency of regional, national, and global disruptions threatens the success and sustainability of organizations of all kinds, and puts the health, education, and economic vitality of our nation at risk. Building on its foundation of quality and performance excellence, and to better serve organizations as they strive to improve, navigate change, and find and create new opportunities, the Baldrige Program is transforming the award process to recognize national role models of resilience and long-term success, starting in 2024.  
Resilience is more than just bouncing back to a prior state following a disruption. Resilience is about businesses and other organizations being ready and able to adapt, innovate, and thrive in a dynamic environment where change and disruption are constant. Resilient organizations succeed despite significant challenges and help strengthen their communities and ecosystems for the benefit of all. 
Refined Process That Upholds Rigor and Integrity of the Award 
NEW: Important Updates!
Following is the latest information* on how the Baldrige Award process is transforming: 
Award Process Milestones*  
Late December: Award criteria available 
December–January: Examiner recruitment and selection  
January–March: Award applications accepted 
March: Examiner training 
April–May: Award application evaluation 
May: Judges meeting to determine site visits 
June: Site visit preparation 
July: Site visits 
August: Judges meet to recommend Baldrige Award recipients 
September: Notification to applicants/award recipients 
NEW: Additional Details  
Application
An online application, expected to be open in January 2024, will allow responses to be entered and results (e.g., charts, graphs, data tables) uploaded.

The application includes
questions to determine an organization's eligibility for the Baldrige Award,
an Organizational Profile to help examiners and judges understand the organization,
high-level questions on systems and key processes, and
organizational results or outcomes. 
Award Criteria
The award criteria focus on the drivers and indicators of resilience and long-term success and are derived from the content and concepts found in the Baldrige Excellence Framework® and literature on organizational resilience. These include leadership and strategy; planning and preparation; operations and business continuity; workforce, customer, and community engagement; and financial performance.
Examiners
Volunteer experts from a variety of sectors (examiners) will use "standard work" tools that will facilitate and guide them through their evaluation; applicants will receive similar tools so that they will know what is expected of them throughout the evaluation.
Judges
The Baldrige Judges Panel will use examiner evaluations to determine which organizations should be advanced to a site visit. The Judges Panel will use the site visit evaluations to recommend Baldrige Award recipients to the National Institute of Standards and Technology (NIST) and the U.S. Department of Commerce. The Baldrige Program expects the 2024 Baldrige Award recipients to be announced in September 2024.
Evaluation Process
The evaluation will be focused on determining if an organization should be identified as a national role model. The information in the application will be evaluated by volunteer Baldrige examiners, and their insights will be shared with the Judges Panel, which will determine which organizations advance to a site visit. Site visits include examiners verifying performance, exploring related processes, and assessing role-model characteristics.  
(*information subject to change; award process milestone dates to be posted in December) 
Prescreen for Proven High Performers
Today there are many ratings, rankings, and awards that recognize high performance, including a few that utilize a robust, rigorous, and objective evaluation of an organization's performance aligned to the Baldrige Award criteria. For 2024, a few top-performing businesses that have earned such recognitions and meet certain conditions will be invited to participate in the award process and advance to the site visit phase. Invited organizations will go through the same site visit evaluation and judging process as other applicants. All recipients must share non-proprietary information at the Quest for Excellence® conference.
Alliance for Performance Excellence Programs
The Alliance for Performance Excellence remains one of BPEP's key partners. Alliance programs provide assessments and other offerings to organizations that are striving to improve their performance, earn recognition as they progress along their improvement journeys, and ultimately achieve the levels of performance necessary to compete for the national award. BPEP continues to encourage organizations to apply for evaluation, feedback, and recognition through their local Alliance program. Organizations that receive their top-tier Alliance award will be eligible to apply for the Baldrige Award.
Increased Recognition Opportunities        
Beginning in 2024, all organizations that earn a site visit will be officially recognized as finalists for the award. In addition, site-visited organizations may receive special recognition for having impact in areas of importance to that organization and the nation. Recognitions, for example, could highlight efforts to enhance the economic vitality in their regions; the health and well-being of underserved populations; supply-chain resilience; environmental sustainability; the creation or reshoring of well-paying, high-quality jobs; innovation; and improvement to the quality of life for residents in their communities, among others.      
What's Next?  
The Baldrige Program looks forward to welcoming a larger, diverse group of award applicants and recipients and the opportunity to share their innovative practices. You can also expect to see new, focused, and easily accessible offerings derived from the foundational Baldrige Excellence Framework®. The program's traditional offerings will continue, and over time, they will be converted to new, easier-to-use formats.    
Join the Baldrige Program—as an award applicant, volunteer, or user of the Baldrige Excellence Framework® and other resources—in recognizing and learning from outstanding role models, fostering the adoption of proven practices, and helping organizations of all kinds be ready and able to adapt, innovate, and thrive!  
Connect with Us
Sign up for Baldrige Award Process News to receive the latest updates on the transformation.
Related Links
Baldrige Program External Review
2024 Baldrige Award FAQs
Baldrige Reimagined Webinar FAQs