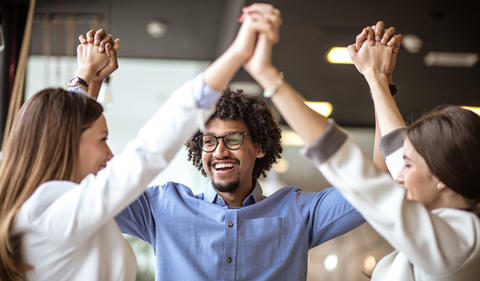 Ensure that workers have a meaningful voice, without fear of retaliation. Enable workers to contribute
to decisions about their work, how it is performed, and organizational direction.
Strategies and Actions
Communicate with—and listen to—your workers systemically and frequently.
Develop regular, repeatable processes for communicating, conversing, actively listening, and providing feedback on worker inputs.
Communicate important messages more than once and in more than one way.
Senior leaders should provide data on organizational performance and operations regularly and predictably.
Give your workforce a meaningful voice through formal structures that protect workers.
Establish and promote clear worker complaint and investigation policies and procedures that include robust protection from retaliation.
Create systems that receive and implement worker input on process improvements and innovation. Inform workers how their input was used.
Ensure that workers can organize and/or be represented by spokespeople with access to senior
leaders.
Support workers' rights to organizing and collective bargaining.
Inform employees of their rights to form a union. Remain neutral during organizing activity.
Ensure that barriers to workers' organizing or collective bargaining are removed.
Encourage and support employee resources groups.
Assess workforce satisfaction and engagement.
Regularly assess workforce satisfaction, dissatisfaction, and engagement. Solicit feedback directly from the workforce.
Examine key drivers of workforce engagement by group (e.g., based on race/gender/age) and segment (e.g., frontline, technical, administrative staff).
Openly track and use indicators of workforce satisfaction and engagement in decision making.
See how Baldrige Award recipients demonstrate many of the strategies and actions recommended in the Job Quality Toolkit.