Malcolm Baldrige National Quality Award
2002 Award Recipient, Health Care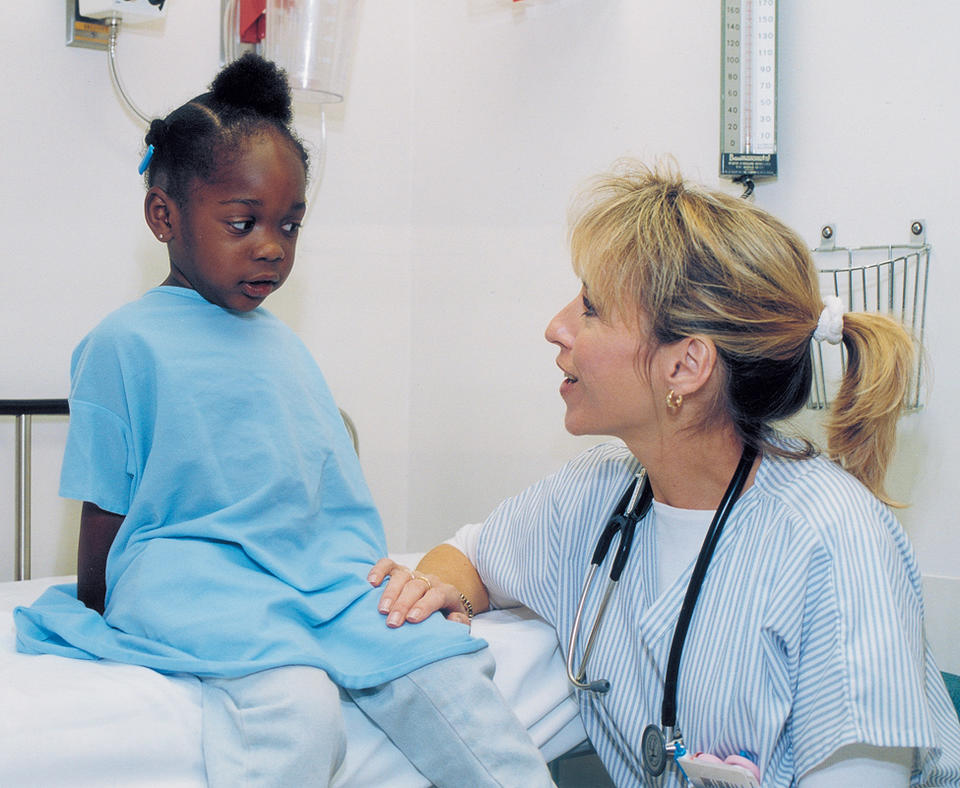 For more information
Paula Friedman, Corporate Vice President - Strategy & Systems Improvement*
SSM Health Care, 477 North Lindbergh Blvd.
St. Louis, MO 63141
(314) 994-7840
Fax: (314) 994-7837
www.ssmhc.com
*At time of award
Founded more than 130 years ago by Mother Mary Odilia Berger and sponsored today by the Franciscan Sisters of Mary, SSM Health Care (SSMHC) is a private, not-for-profit health care system based in St. Louis, Mo, that provides primary, secondary, and tertiary health care services. The system owns, manages, and is affiliated with 21 acute care hospitals and three nursing homes in four states: Illinois, Missouri, Oklahoma, and Wisconsin.
With operating revenues of approximately $1.7 billion, SSMHC provides a wide range of medical services including emergency care, surgery, oncology, mental health, obstetrics, cardiology, orthopedic, pediatric, and rehabilitative care. Nearly 5,000 physician partners and 23,000 employees work together to provide health care services through inpatient, outpatient, emergency departments, and ambulatory surgery settings. To support its core hospital business, SSMHC offers additional services that include physician practices, residential and skilled nursing, home care and hospice, and information services.
SMHC has made technology a key part of its delivery of medical services. An innovative, automated information system allows physicians to access clinical, patient, and other data through personal computers, personal digital assistants, pagers, and fax machines. Physicians connected to the information system have increased steadily from 3,200 in 1999 to 7,288 in 2002.
SSMHC's mission is "Through our exceptional health care services, we reveal the healing presence of God." Its core values are compassion, respect, excellence, stewardship, and community. SSMHC's "Healthy Communities" initiative launched in 1995 and its charity care policy help the organization address its mission and vision. SSMHC requires each of its entities to engage in one or more community projects such as free dental clinics and campaigns to reduce teen drinking and smoking. Since 1999, SSMHC has exceeded its charity care goal of contributing a minimum of 25 percent of its operating margin (before deductions) from the prior year. Currently, in excess of 33 percent of SSMHC's previous year's operating margin (before deductions) is used to provide care to people who cannot pay.
---
 Highlights
In 1999, SSMHC started a clinical collaborative program with 4 teams to improve patient outcomes. By 2002, 85 teams have been involved in six clinical collaboratives.
Physicians connected to an automated information system have increased steadily from 3,200 in 1999 to 7,288 in 2002.
For four consecutive years, SSMHC has maintained an investment "AA Credit Rating"—a rating attained by fewer than 1 percent of U.S. hospitals.
SSMHC's share of the St. Louis market increased over each of the past three years to 18 percent, while three of its five competitors lost market share.
---
Values are the Cornerstone of SSMHC
SSMHC is a mission- and values-driven organization where every executive leader is responsible for ensuring that SSMHC's mission and values are communicated and deployed.
System management, network, and entity leadership are responsible for establishing, communicating, and deploying strategic goals throughout the organization.
Organizational short- and long-term strategic direction and performance expectations are established through the Strategic, Financial and Human Resource Planning Process (SFPP). Extending over a 12-month cycle, the SFPP combines direction setting, strategic development, human resources, and financial reporting and involves all of the organization's networks, entities, departments, and employees. Through the SFPP, process improvement goals are established that consider the needs of key stakeholders — patients and their families, employees, physicians, major suppliers, and payors.
A Performance Management Process is used to assess organizational performance as it relates to achieving SFPP short- and long-term goals and in meeting changing health care service needs. The Performance Management Process defines the roles and responsibilities of executive leadership groups in managing performance of SSMHC and its entities; defines a consistent set of performance reporting tools; and establishes standardized definitions and indicators to ensure consistency in measurement and performance evaluation.
Communication is critical to the process. Through a system-wide tool called "Passport," employees develop goals that support short- and long-term entity goals, overall organizational goals, and performance expectations. The Passport contains the SSMHC mission and values; the characteristics of exceptional health care services; spaces for entity, departmental, and personal goals and measures; and a place for the employee and manager to sign and date.
The passport creates a "line of sight" from personal goals to the organization's goals.
Fostering Continuous Improvement throughout SSMHC
SSMHC's commitment to continuous quality improvement (CQI) has put it at the forefront of the health care industry and has fostered an environment that empowers and encourages all employees to be innovative and to seek the knowledge they need to anticipate and manage change.
SSMHC gathers critical information about its customers, competitors, employees, market share, and clinical outcomes. A variety of listening and learning tools, such as surveys, interviews, complaint systems, feedback, and patient follow-up calls, are used on an ongoing basis to rapidly identify and correct potential problems and improve service delivery. Environmental scans are conducted to gather market research, analyze market share by product line, review population trends, and conduct an inventory of competitors. SSMHC uses all of this information to establish customer and market share goals and performance measures at the network and entity levels. SSMHC's use of "DI Diver" software reflects the organization's focus on using data to make decisions. The software segments patient satisfaction and clinical data for analysis to improve procedures and decision making. It also compares performance across facilities.
Improving Clinical Outcomes
Persistently and creatively finding ways to improve patient care is part of SSMHC's commitment to continuous quality improvement. Physicians work together with other caregivers, administrators, and staff using an innovative model called "clinical collaboratives" to make rapid improvements in patient care. In 2002, 85 teams, up from 4 in 1999, were involved in the clinical collaborative process.
The results from SSMHC's clinical collaboratives for patients with congestive heart failure and ischemic heart disease demonstrate levels that approach or exceed national benchmarks. For example, more than 80 percent of SSMHC's patients who have congestive heart failure and atrial fibrillation receive coumadin treatment compared to the benchmark of 64 percent. Also, SSMHC has attained national benchmark levels of patients receiving lipid lowering agents to decrease the morbidity and mortality in patients who have suffered heart attacks.
Employees Drive Success
SSMHC puts its patients and their families first and understands that engaged physicians and employees are keys to its success. Because of the critical role physicians play, SSMHC develops partnerships through a physician partnering process and other means to focus on physician relations, recruitment, and retention.
In the highly competitive health care market, a premium is placed on attracting, recruiting, and retaining a highly qualified workforce. SSMHC is able to achieve this, in part, through its tailored benefits package that offers flexibility and responds, in particular, to women who comprise 82 percent of its workforce. SSMHC offers flexible work hours, work at home options, long-term care insurance, insurance coverage for legally domiciled adults, retreats, and wellness programs. Tuition assistance and student loan repayment programs are highly regarded as significant benefits differentiating SSMHC from its competitors. SSMHC has reaped the benefits of being a flexible employer —the turnover rate for all employees has been reduced from 21 percent in 1999 to 13 percent as of August 2002.
SSMHC maintains a continuous focus on increasing the number of minorities in professional and managerial positions. Minorities in professional and managerial positions increased from almost 8 percent in 1997 to 9.2 percent in 2001, a result that is considerably better than the health care industry benchmark of 2 percent.
Resources
Search All Baldrige Award Recipients
Baldrige Award Recipient FAQs
Attend Quest for Excellence
How Baldrige Works
Baldrige Program Impacts