Malcolm Baldrige National Quality Award
2011 Award Recipient, Health Care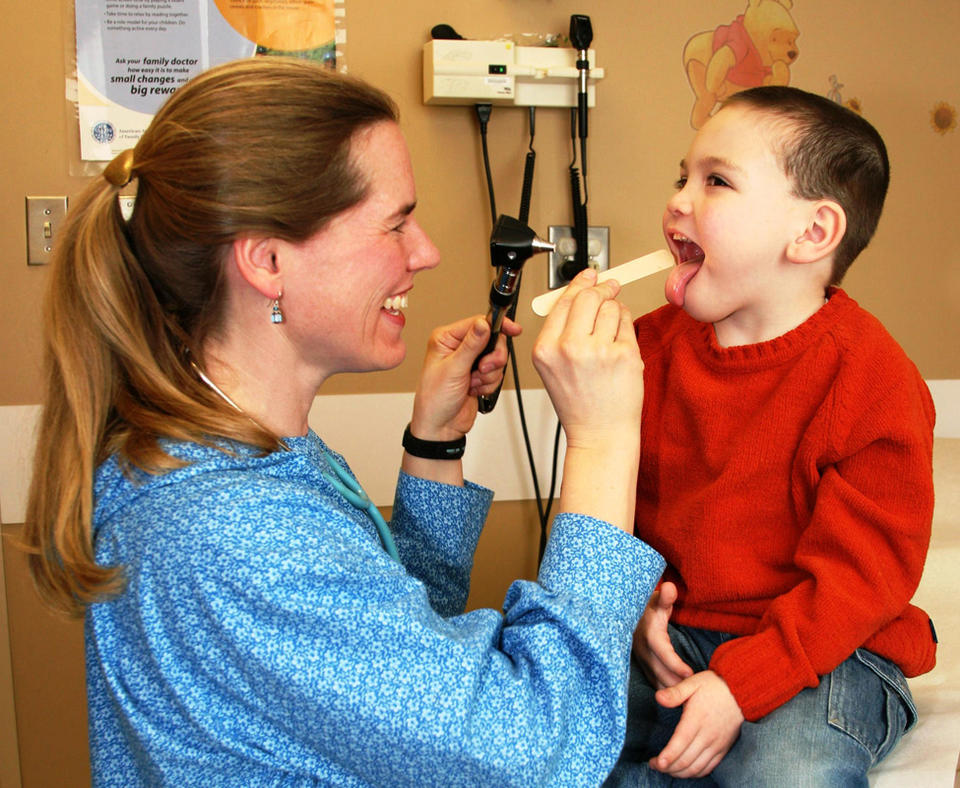 Download Printable PDF
Highest-Ranking Official*
Katherine Gottlieb, MBA, DPS (h.c.)
President and Chief Executive Officer
*At time of award
---
For more information
Southcentral Foundation
4501 Diplomacy Dr.
Anchorage, AK 99508
(907) 729-4349
mtierney [at] southcentralfoundation.com
http://www.southcentralfoundation.com
Southcentral Foundation (SCF) is a nonprofit health care organization established in 1982 to improve the health and social conditions of Alaska Native and American Indian people, enhance culture, and empower individuals and families to take charge of their lives. SCF provides a wide range of programs to address physical, mental, emotional, and spiritual wellness for about 55,000 Alaska Native and American Indian people. Of these, 45,000 reside in the Anchorage area and 10,000 live in 55 remote villages accessible only by plane. SCF's total coverage area, known as the Anchorage Service Unit (ASU), spans some 100,000 square miles. The ASU is served by a network of 24 health care facilities, including SCF's two primary care centers (Anchorage and Wasilla) and two clinics (Iliamna and McGrath), and 16 subregional centers that SCF partners with to provide regional support. SCF employs 1,487 people—of which 53 percent are Alaska Natives or American Indians—and reported $201.3 million in revenues in 2010.
---
Highlights
---
'Nuka' Means Strength in Health Care
Southcentral Foundation's unique health care delivery system, the Nuka System of Care, brings together organizational strategies and processes; medical, behavioral, dental, and traditional practices; and infrastructure that work together to support wellness. "Nuka" is an Alaska Native name given to strong, giant structures and living things. The system is owned, managed, directed, designed, and driven by Alaska Native people, referred to as "customer-owners."
The Nuka System of Care is based on four principles: (1) customers drive everything, (2) customers must know and trust the health care team, (3) customers should face no barriers in seeking care, and (4) employees and supporting facilities are vital to success.
In 2010, SCF achieved the highest level of Patient Centered Medical Home™ recognition from the National Committee on Quality Assurance (NCQA) for creating a strong primary care system that engages customer-owners and offers a broad range of preventive services and treatment.
Superior Performance to Improve Wellness
Overall, SCF has achieved significant improvements in a number of key areas, including same-day access to care, which has led to a 50 percent decrease in costly emergency room and urgent care visits; a decrease in specialty care by about 65 percent; a decrease in primary care visits by 36 percent; and a decrease in hospital admissions by 53 percent.
Same-day access is achieved through a system that allows customer-owners to arrange to see their primary care provider on the same day as long they call by 4 p.m. and arrive by 4:30 p.m. This ensures that 70 to 80 percent of appointment slots are open at the start of each day.
Among the family wellness objectives set forth by SCF is a strong effort to reduce the incidence and improve the management of diabetes, a condition experienced by Alaska Native and American Indian people at twice the national rate. Since 2009, performance levels for diabetes care exceed the 90th percentile of the Healthcare Effectiveness Data and Information Set (HEDIS), a tool used by the majority of America's health plans to measure performance on important dimensions of care and service. HEDIS measures different areas of diabetes prevention, diagnosis, and treatment such as ensuring that diabetic patients receive their annual HBA1c screening (a test that measures blood sugar levels over a period of three months), and treating diabetic nephropathy (kidney disease and damage).
SCF manages performance data through a state-of-the-art database dubbed DataMall. Balanced Scorecard, operational, voice-of-the-customer, and clinical information is collected, aggregated, trended, and segmented by the system, which then makes it readily available to managers, clinicians, customer-owners, and employees. Information in DataMall is used for tracking performance, driving improvement and innovation, and sharing best practices.
SCF senior leaders have created an environment for organizational learning, performance improvement, and the accomplishment of strategic objectives through the use of an internal functional committee structure. This structure incorporates quality assurance and performance improvement committees, external benchmarking, and leadership development into corporate processes.

 
A Modern Alaska Native Tradition: Satisfaction
In a 2010 survey, SCF received an overall customer satisfaction rating of approximately 91 percent.
Consumer Assessment of Healthcare Providers and Systems (CAHPS) surveys ask consumers to report on and evaluate their experiences with health care. Using CAHPS TopBox scores (which display the percent of respondents reporting the most positive response for a composite, rating, or question item) as a benchmark, SCF's overall satisfaction rating was 73.3 percent in 2011. This significantly exceeds the CAHPS TopBox benchmark of 46 percent.
Overall staff turnover has decreased from 37 percent in 2008 to 17 percent in 2011. Turnover rates for Alaska Native and American Indian employees (who make up 53 percent of the SCF workforce) for the same period decreased from 29 percent to 15 percent.
SCF administers the Morehead Associates' Workforce Commitment Survey annually to all employees. The survey uses a five-point scale to measure employee response to a number of questions about the workplace. From 2005 to 2009, SCF improved its satisfaction scores for benefits (from 3.69 to 3.89), balancing work and personal life (from 3.67 to 3.87), interest in employee health and wellness (from 3.58 to 4.02) and management's concern with employee safety (from 3.88 to 4.30).
Increasing Revenue While Cutting Costs
SCF's total revenue has consistently increased from $120.2 million in 2003 to $201.3 million in 2010, exceeding the Medical Group Management Association (MGMA) 90th percentile in 2010. Third-party payer revenue increased from $7.4 million to $17.9 million in the same time period, also exceeding the MGMA 90th percentile in 2010.
SCF's per capita expenditures percentage change has been lower than the MGMA benchmark since 2005. Even with phenomenal growth in the last decade, the per capita cost remains lower than the percentage increase in national health care or MGMA multi-specialty practice spending.
Overhead expenses have decreased in recent years, meeting SCF's target of 15 percent in 2010 and 2011.
Resources
Search All Baldrige Award Recipients
Baldrige Award Recipient FAQs
Attend Quest for Excellence
How Baldrige Works
Baldrige Program Impacts