Malcolm Baldrige National Quality Award
2000 Award Recipient, Manufacturing Category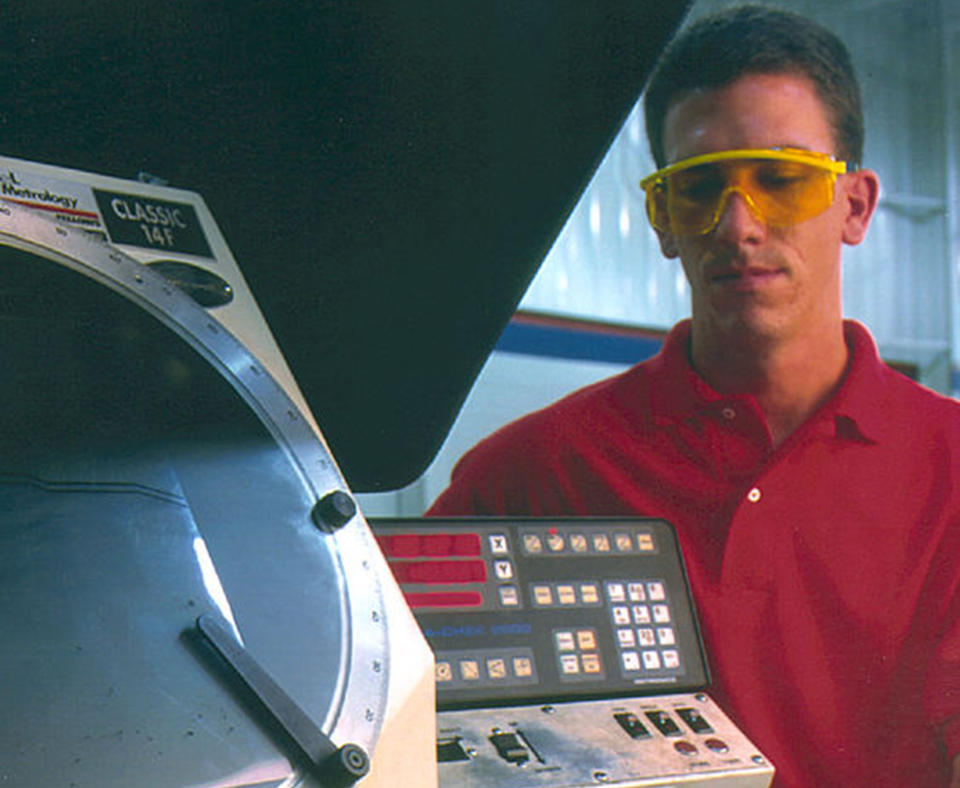 For more information
Jean Boeding*
Dana Corporation-Spicer Driveshaft
P.O. Box 955
Toledo, OH 43697-0955
(866) 494-3258
Fax: (419) 866-2616
jean.boeding [at] dana.com
www.spicerdriveshaft.com
*At time of award
Spicer Driveshaft, part of the Dana Corporation, is North America's largest independent manufacturer of automotive driveshafts and related components, supplying customers in the United States and around the world. In terms of market share, it is the leader in the three largest-volume product categories: cars and other light vehicles, large commercial trucks and other heavy vehicles, and off-highway vehicles for construction, mining, and other uses.
Headquartered in Toledo, Ohio, Spicer Driveshaft has 17 plants and offices in the United States. More than two-thirds of its 3,300 employees work in its five manufacturing and sub-assembly plants located in Ohio, Indiana, Pennsylvania, and Virginia. Facilities also are located in Illinois, Kansas, Kentucky, Michigan, North Carolina, Tennessee, and Washington. In addition, Spicer Driveshaft products are manufactured and distributed around the world by a network of strategically located Dana affiliates and subsidiaries.
Beyond driveshafts, universal joints, end fittings, and its other manufactured products, Spicer Driveshaft provides a growing array of services, from just-in-time delivery and full assembly to specialized design and engineering analyses.
 
---
Highlights
The company's return on net assets has improved to more than 25 percent in 2000, as compared with less than 20 percent in 1997.
Internal defect rates have decreased over 75 percent from 1996 to 2000 and are approaching best-in-class levels, while defect rates for key suppliers have decreased to less than one-fifth the level for the best known competitor.
From 1998 to 2000, overall customer satisfaction, as measured in a third-party survey, has averaged 80 percent or better, topping all competitors.
Customer complaints have dropped steadily, from 6.8 per million units shipped in 1995 to about 2.8 in 2000, and since 1996, Spicer Driveshaft has not lost a single customer.
---
Dedicated to Total Quality
Quality is a top-of-mind and top-of-business concern at Spicer Driveshaft. The company's quality policy—"Dedicated to total quality and continuous improvement"—guides the entire business. Its Quality Council sits at the pinnacle of Spicer Driveshaft's pyramid-like leadership system, where it is positioned to commit quality pol-icy to organizational practice. The Manufacturing Council and Strategic Business Council form the base of this leadership structure and attend to essential operational and business matters. Ultimately, however, these matters are viewed through the filter of quality improvement—the company's overarching and integrating priority.
Balancing present and future is a top concern of management, as reflected in the company's philosophy that "to have a future we must perform today, but to build a better future we must plan for it today." All of Spicer Driveshaft's senior leaders are involved in a two-phase strategic planning process that sets the company's five-year strategic business goals along with its annual business and performance objectives. Expectations for the coming year are set during the annual Hellweek, a Dana Corporation process that results in measurable performance objectives, detailed plans for resource allocation and capital investment, customer-focus strategies, and other key elements. As a result of this systematic process, detailed 12-month plans—along with long-range performance goals and resource needs—are developed for each Spicer Driveshaft facility and department.
Measure, Measure, Measure
At Spicer Driveshaft, nothing is unimportant. But, priorities are clear and in alignment. The company's Total Quality Management Control Plan is its chief vehicle for aligning key business drivers, long-term strategies, annual plans, and specific performance objectives. At the heart of this plan are 17 measurable TQM indicators that provide a common focus on quality and convey the relationship between today's performance and the company's targets for improvement. For example, indicators for customer satisfaction—one of five key business drivers—are on-time delivery, customer performance ratings, aftermarket order fill, and results of the company's comprehensive annual customer survey.
The company's structured measurement system is designed to support performance improvements at all levels of the organization, from headquarters to work group. The vertically integrated system enables data to be aggregated and consolidated for analyses of trends or to be broken out for a fine-grained analysis of operational performance. Considerable effort is devoted to ensuring that Spicer Driveshaft's measurement system corresponds with the company's strategic directions and that the data collected and analyzed are causally connected to performance. A cross-functional team holds quarterly measurement summits to evaluate the system, make adjustments, and decide what improvements are needed to respond to current and future business needs.
Listening And Learning
To sharpen the company's focus on customers, a process can be tailored to each customer's characteristics and requirements. Spicer Driveshaft employs more than 25 different approaches to listen to and learn from existing, former, and potential customers, including those served by competitors. And, like nearly every other strategic tool used in the company, these listening and learning approaches are evaluated periodically for their value and effectiveness.
Regular fine-tuning of its National Customer Satisfaction Survey is illustrative. To ensure that this third-party survey yields reliable, actionable results for each of eight product and service attributes, the company has convened focus groups to determine how customers actually interpret the criteria used to rate satisfaction.
Aided by an information technology system that supports real-time communication and data exchanges with customers, dedicated teams of sales, engineering, quality, and warranty personnel are assigned to each Spicer Driveshaft customer. These Customer Platform Teams are charged with building and maintaining long-term relationships. They are responsible for capturing current customer requirements, anticipating new ones, meeting with customer personnel that install Spicer Driveshaft products, ensuring quick and effective access to key points of contact in the company, and tracking complaints and concerns. Most teams hold monthly meetings with their customers to review designs, resolve pending issues, and plan future programs.
The need to respond quickly and effectively to new customer requirements inspired the company's Advanced Product Quality Planning process—a systematic, proactive approach to developing new products that are attuned to changing customer expectations. Done collaboratively with customers and suppliers, the APQP process permits simultaneous progress in the design of new products and the development of necessary production and delivery processes. Outputs include production flowcharts, work instructions, process control plans, and delivery requirements.
Quality Culture
Through means such as training and promotion policies, management approaches, and the design of its work systems, Spicer Driveshaft aims to foster individual and team initiative, cooperation, innovation, and flexibility. Employees are encouraged to suggest and implement changes. On average, each employee submits three suggestions for improvement each month. In 1999, almost 80 percent of these ideas were implemented. Many ideas are advanced during continuous improvement "blitzes" that management encourages at all facilities—for both production and support operations. During blitzes, teams gather to brainstorm, identify opportunities for improvement, and, then, proceed immediately to implement their ideas. At some facilities, blitzes are held as often as every three or four weeks.
In 1999, as part of the annual improvement cycle, a Training and Education Council was established to create a company-wide plan. The council also helps individual facilities implement the plan so that short-term and long-term skill needs are addressed through course and training offerings. Employees are required to receive a minimum of 40 hours of classroom training each year. In addition, they are encouraged to pursue (and receive full tuition reimbursement for) additional training consistent with their career development plans.
Results of the annual, 57-question Quality Culture Survey and other indicators of employee well-being indicate consistently high levels of employee morale. For example, Spicer Driveshaft's employee turnover rate is below 1 percent, which is better than the best competitor; and the attendance rate has topped 98 percent for the last six years.
Resources
Search All Baldrige Award Recipients
Baldrige Award Recipient FAQs
Attend Quest for Excellence
How Baldrige Works
Baldrige Program Impacts