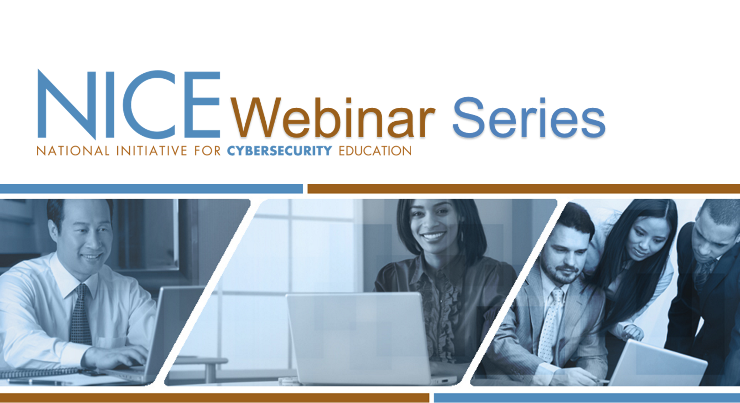 The NICE Webinar Series is designed to bring you information to help you enhance the cybersecurity education, training, and workforce efforts of the nation. 
NICE webinars are delivered live using online audio and video/image presentation technology, allowing you to interact directly with the host and guests through your web browser.
Click here to sign up to receive future alerts about NICE Webinars.