The PowerPoint slides used during the webinar can be downloaded here. 
Speaker:
Jim Onusko
Deputy Assistant Director
National Background Investigations Bureau
Office of Personnel Management
John Coliano
Federal Bureau of Investigation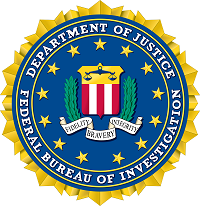 ---
Synopsis:
Cybersecurity position descriptions frequently include requirements for a security clearance. The types of clearances include:  Confidential, Secret, Top Secret (TS), or TS/SCI (Sensitive Compartmented Information).  Each clearance has different investigative requirements. Understanding these different security clearances and the process for obtaining one isn't always clear, and often employers and job seekers have many questions, such as:
How long does the investigation take?
Do my actions 5 years ago affect my eligibility?
Who determines whether I get the clearance?
Does the process differ for federal employees versus contractors?
Why do I need to go through the investigative process again when changing agencies?
This webinar will help us better understand security clearances, the process for obtaining one, and items to consider that may affect eligibility.
---
Resources: