NICE Funded Projects | Other Affiliated Programs | NICE One Pagers | NICE Tutorials | Multimedia  | Posters | Executive Order 13800
Below is a sampling of activities, programs and other resources aligned with the mission and objectives of NICE. If you would like to see an item featured here
nice.nist

[at]

nist.gov

(contact us)
.

NICE Framework Resource Center
NIST Special Publication 800-181, Workforce Framework for Cybersecurity

Free and Low Cost Online Cybersecurity Learning Content
Links to free and low-cost online educational content on topics such as information technology and cybersecurity.

NICE Cybersecurity Apprenticeship Program Finder
A tool to help locate cybersecurity apprenticeship programs throughout the United States.
---

Veteran Resources
Free courses, job search information, and other materials for military service members and veterans.

RAMPS
2016 grant program for Regional Alliances and Multi-stakeholder Partnerships to Stimulate cybersecurity education and workforce.

Discovering Cybersecurity Careers
Explore the demand for cybersecurity practitioners and the wide range of career options and pathways to enter the field.
---

Cybersecurity Awards
A list of various awards within the cybersecurity field.

Cybersecurity Competitions
A list of various cybersecurity competitions.
Cybersecurity Career Pathway Resources
A list of cybersecurity career resources.
NICE FUNDED PROJECTS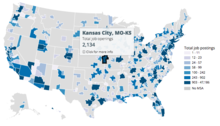 CyberSeek
Detailed, actionable data about supply and demand in the cybersecurity job market.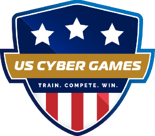 US Cyber Games
Helping to scout, train, and send a US Cyber Team to take the gold at the International Cybersecurity Challenge (ICC).
other affiliated Programs

CYBER.ORG
Empowering educators to teach cyber confidently, resulting in students with the skills and passion needed to succeed in the cyber workforce. Funded by CISA.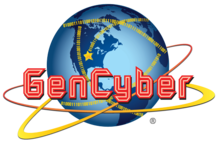 GenCyber
Summer cybersecurity camp experiences for students and teachers at the K-12 level. Funded by the NSA.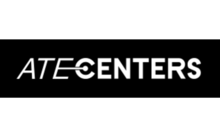 Advanced Technology Education
(ATE)
Supporting the development of innovative approaches for educating highly skilled technicians. Funded by the NSF.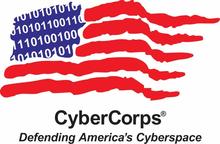 CyberCorps®: Scholarship for Service (SFS)
Recruiting and training professionals to meet the needs of the cybersecurity mission for Federal, State, local, and tribal governments. Funded by the NSF.

NICE Challenge Project
Real-world cybersecurity challenges within virtualized business environments that bring students the workforce experience before the workforce. Funded by CISA, the NSA, and NSF.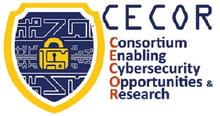 The Consortium Enabling Cybersecurity Opportunities and Research (CECOR)
A collaborative K-20 pipeline for the cybersecurity workforce. Funded by DoE.

National Centers for Academic Excellence (CAE)  in Cybersecurity
Creating a collaborative cybersecurity educational program with community colleges, colleges, and universities. Managed by NSA's National Cryptologic School.
A hub for CAEs.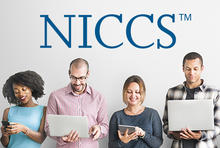 NICCS
Connecting the public with information on cybersecurity awareness, degree programs, training, careers, and talent management. Managed by CISA.
CyberCareers.gov
A guide to the Federal cybersecurity workforce for job seekers, hiring managers, and more. Managed by OPM.
NICE one pagers

NICE Tutorials
The NICE Tutorials are a series of instructional webinars designed to provide important information to a wide audience on a variety of cybersecurity education and workforce development-related topics.
Multimedia
The NICE Multimedia page provides a library of video and audio files of interviews, presentations, announcements, and more.
Posters
Executive Order 13800
The Executive Order 13800: Growing and Sustaining the Cybersecurity Workforce called for an assessment of the scope and sufficiency of efforts to educate and train the American cybersecurity workforce of the future as well as a report to the President with findings and recommendations regarding how to support the growth and sustainment of the Nation's cybersecurity workforce in both the public and private sectors.