Visualizing the need for and supply of cybersecurity workers across the country, a Cybersecurity Jobs Heat Map, CyberSeek, has been developed by CompTIA in partnership with Burning Glass Technologies. The map provides data to help employers, job seekers, policy makers, training providers and guidance counselors meet today's increasing demand. CyberSeek also provides information on the supply of workers with relevant credentials. Additionally, CyberSeek shows career pathways in cybersecurity that map opportunities for advancement in the field.
An informational webinar will conducted in February 2016, provides a background on the vision and scope for the project. View the recording of The Cybersecurity Talent Search Solution: An Informational Webinar.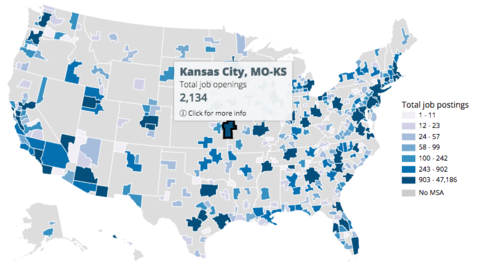 View the CyberSeek map and pathways information at http://cyberseek.org/                                        
View the CyberSeek press release announcement here.