Cybersecurity Career Pathway Tools | Educational Pathways | Certification Pathways | Learn More
Commercial Products:
Commercial entities or materials may be identified in this website or linked websites. Such identification is not intended to imply recommendation or endorsement by NIST, nor is it intended to imply that the entities or materials are necessarily the best available for the purpose.
The pathways to – and through – a career in cybersecurity are truly innumerable. There is a wide array of starting points, countless combinations of education, training, and learning experiences, and a broad range of job opportunities.
This page is continually updated. Please nice [at] nist.gov (contact us) for more information on how to add additional materials or to correct an error. 
Cybersecurity Career Pathway Tools

CyberSeek
This interactive tool shows key jobs within cybersecurity, common transition opportunities between them, and detailed information about the salaries, credentials, and skillsets associated with each role.

Journeys
Students use an interactive map to plot pathways to cybersecurity jobs.  The map also tells students about institutions that provide degree programs for the selected cybersecurity job, and relevant certifications.  
Hats & Ladders
An interactive tool that links students with careers that match their interests.  As students use the tool more, they are connected to authentic workplace opportunities and informal and formal education that further prep them for the real world of work. Along the way, users can reflect on their accomplishments and share them with their peers and facilitators.

Careers in Colorado:  Cybersecurity Career Pathways
This online tool divides Cybersecurity jobs into 5 categories using the NICE Framework and gives students a detailed description about salary, skill requirements, and relevant credentials for job positions in the state of Colorado.

CyberCareers.gov
This website provides cybersecurity job seekers, students, Universities, Federal hiring managers, Federal employees, and supervisors access to tools, resources, and guides to the cybersecurity workforce within the Federal government.

My Cyber Path
This tool matches people's interests and personality traits to their perfect cybersecurity work role and provide curated cybersecurity career roadmaps.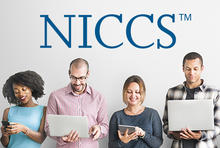 Cyber Career Pathways Tool 
This tool presents a new and interactive way to explore work roles within the Workforce Framework for Cybersecurity (NICE Framework).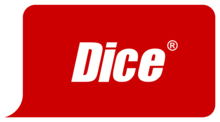 DICE
Resources from DICE include a tool for exploring  Cybersecurity Career Paths and Salary Predictors and Skills Portal.  

Cybersecurity Career Path
Learn in-demand skills, connect with fellow Trailblazers, and build your cybersecurity career.
CyberSN
CyberSN offers a job matching platform and career center for cybersecurity professionals and employers. The CyberSN platform uses a cybersecurity common language taxonomy that is aligned with the NICE Framework to standardize 45 functional roles and 10 categories.
educational Pathways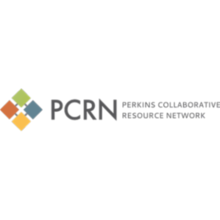 Career Pathways Systems | Career and Technical Education
This resource defines the concept of career pathways and how K-12 educators can use them effectively.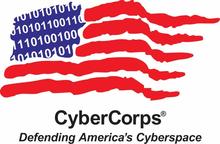 Scholarships for Service
A unique program designed to recruit and train the next generation of information technology professionals, industrial control system security professionals, and security managers to meet the needs of the cybersecurity mission for Federal, State, local, and tribal governments.
Certification Pathways

The CompTIA Cybersecurity Career Pathway:  Employable Skills Found Here
The CompTIA Cybersecurity Career Pathway helps IT beginners and pros achieve cybersecurity mastery from beginning to end. The centerpiece is the CompTIA Security+ certification. It establishes the foundational knowledge required of any cybersecurity role and provides a springboard to intermediate-level cybersecurity jobs.

SANS Training Roadmap | Development Paths
A training "roadmap" that lists relevant certifications and skillsets for specific job titles within the field of cybersecurity.
Learn more and get Involved 
Interested in getting involved to help promote the discovery of cybersecurity careers and multiple pathways?