The PowerPoint slides used during this webinar can be downloaded here.
Speakers:
Dr. Ron Ross
Computer Scientist and Fellow 
National Institute of Standards and Technology (NIST)
The referenced media source is missing and needs to be re-embedded.
Dr. Carol Woody
Technical Manager
CERT Cybersecurity Engineering team
Software Engineering Institute (SEI)
Carnegie Mellon University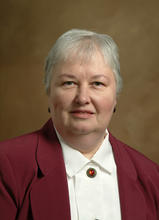 ---
Synopsis:
The NICE Cybersecurity Workforce Framework (NIST Special Publication 800-181) category of "Securely Provision" includes cybersecurity workers who "conceptualize, design, procure, and/or build secure information technology (IT) systems, with responsibility for aspects of system and/or network development."  CyberSeek.org identifies jobs in the "Securely Provision" category as the second most in-demand with over 181,000 open jobs according to its interactive map.  Yet, building in "security by design" to network, software, and applications has not been a priority for organizations or developers, and our educational curricula tend to overlook cybersecurity as a necessary learning outcome in computer science or engineering programs.  This webinar will explore how a more aggressive approach to building more secure systems and networks could potentially relieve some of the workforce demand in other areas (e.g., "Protect and Defend", "Investigate", etc.) and the role that education, training, and workforce will play to securely provision our future.
---
Resources:
SEI Software Assurance Curricula (IEEE and ACM endorsed)
CERT Cybersecurity Engineering and Software Assurance Professional Certificate 
NIST Special Publication 800-160: Systems Security Engineering Volume 1
NIST Special Publication 800-160: Systems Security Engineering Volume 2 (draft)
Rethinking Cybersecurity from the Inside Out