The PowerPoint slides used during the webinar can be downloaded here.
Speakers:
Evelyn Ganzglass
Co-Director
Connecting Credentials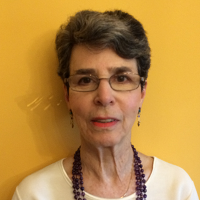 Holly Zanville
Senior Advisor for Credentialing and Workforce Development
Lumina Foundation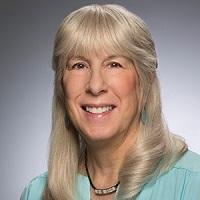 ---
Synopsis:
Join us for a webinar that will describe several national initiatives to rethink credentials with which the NICE community might engage.
The traditional approach to documenting  qualifications for a cybersecurity job is to create a resume that lists academic degrees, co-curricular activities, industry-recognized certifications, employment experience, and more. Employers screen resumes based upon the match between the job description and asserted qualifications.  Are these the best qualifications for success in a cybersecurity career?  Are they an accurate assessment of a job seeker's knowledge, skills, and abilities?  Are certain credentials over-valued by employers?  Have any studies been conduct regarding the effectiveness of cyber-security credentials in the workplace? How can the NICE Cybersecurity Workforce Framework be leveraged to increase alignment between what employers need and what education/training providers produce?  These and many more questions are why there is a movement to rethink credentials for cybersecurity careers and other fields.  Lumina Foundation is partnering with 110+ organizations in a national campaign called Connecting Credentials to make degrees, certificates, industry certifications, badges and other credentials easier to understand, use and interconnect. Connecting Credentials is developing and testing  the Credentials Framework, which is a competency-based and content agnostic analytic tool that can be used to show patterns, expose gaps, uncover opportunities in the design of curriculum, career pathways and credentials. This work includes developing and testing  a knowledge/skills framework for connecting diverse credentials.  Another resource is Credential Engine, established to improve transparency in the credentialing marketplace by expanding and maintaining an online system for creating, aggregating, and communicating information using common language to describe credentials and building  a Credential Registry. 
---
Resources: