Subscribe to the NICE eNewsletter
welcome
Featured Article
Integrating Cybersecurity into Artificial Intelligence Education
By Casey Fiesler, Assistant Professor of Information Science; Robin Burke, Professor and Department Chair of Information Science; and Eric Wustrow, Assistant Professor of Computer Engineering, University of Colorado Boulder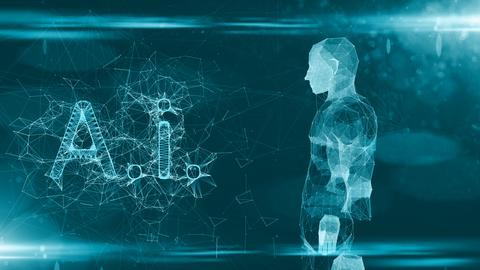 As artificial intelligence (AI) becomes an increasingly critical component of not only the computing environment but also society as a whole, it is essential to identify the vulnerabilities of AI systems and to safeguard them from unintended and malicious uses. For instance, deep learning visual classifiers used in self-driving cars can be fooled into misclassifying objects – such as a stop sign for a speed limit sign – allowing potential attackers to cause accidents and injuries. 
The relevance of cybersecurity expertise (in adversarial thinking and risk assessment/management, for example) to AI has never been more clear, but this essential connection is largely lacking within computing education. AI and cybersecurity are considered distinct areas of advanced student learning and associated courses are typically upper-division electives. Students who specialize in AI likely learn little about cybersecurity, and vice versa. However, new efforts at University of Colorado Boulder aim to change that.
A parallel can be seen in the increasing attention paid  to the role that ethics plays in computing education, with calls to action to integrate this topic across curriculum. Here also, educators have recognized the importance of safety and mitigating unintended negative consequences of technology with ethics-oriented modules or concepts embedded into technical classes in addition to standalone classes. 
The "course-embedded" strategy pioneered in ethics education has benefits that also apply to security, which, like ethics, is an important property that can be applied to many computing specializations. Among these benefits, this strategy: (1) ensures that all AI-trained students have some exposure to security concepts without requiring additional security coursework; (2) allows for in-situ instruction so that that the concepts are directly contextualized in AI methodologies and problems; and (3) emphasizes to students that good security and risk assessment practices should be an integral part of developing and using AI systems. 
The goal with this approach is not necessarily to produce students who are deep experts in both AI and cybersecurity, though this may be an outcome for some students. Instead, the goal is to ensure that AI specialists know enough about cybersecurity to: (1) identify potential vulnerabilities in and threats to algorithms and data within the larger systems AI is embedded in; (2) recognize when to engage experts; and (3) pose the right kinds of questions to domain experts.
Funded by an education grant from the NSF Secure and Trustworthy Cyberspace (SaTC) program, researchers at University of Colorado Boulder will implement new cybersecurity curricula directly into AI-related classes across Information Science and Computer Science. Integrated concepts will include strategies for identifying, analyzing, and mitigating threats and vulnerabilities as part of AI development and implementation processes as highlighted in the protection and defense  category of the NICE Workforce Framework for Cybersecurity.
Evaluation of this curricular strategy will focus on learning outcomes and attitude changes (e.g., perception of the importance of cybersecurity to AI and interest in pursuing further study of both) as well as analysis of how students work through activities such as threat modeling, input analysis, and adversarial design as related to AI. Through exposing students in other classes to cybersecurity concepts and broadly disseminating this curriculum for use to other educators, the primary objective of this project is to impact education and therefore the future of the workforce. However, the hope is that this work will also provide insights that could lead to better cybersecurity integration into AI design and implementation, therefore contributing overall to the creation of more secure and trustworthy AI systems.
 
Framework in Focus
A profile of a cybersecurity practitioner to illustrate application of the NICE Framework.
Read More and Listen to the Interview
spotlight articles
affiliated programs update
 Various organizations within the U.S. government own and operate programs designed to enhance the cybersecurity education, training, and workforce development needs of the nation. The following are a few of those programs with updates on their activities:  
---
---
---
---
funded projects update
---
---
NICE community coordinating council
Key dates
---
---
---
---
---
---
---
---
---