The following steps are required to log into your account: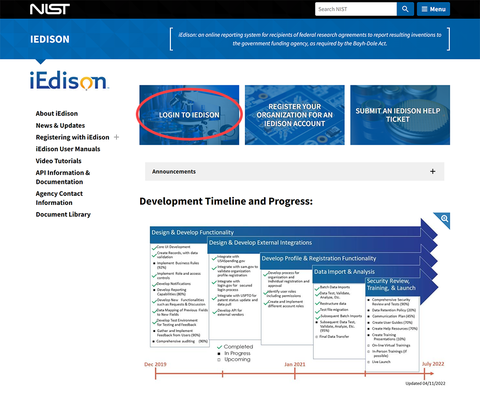 This will redirect you to the iEdison terms of use agreement.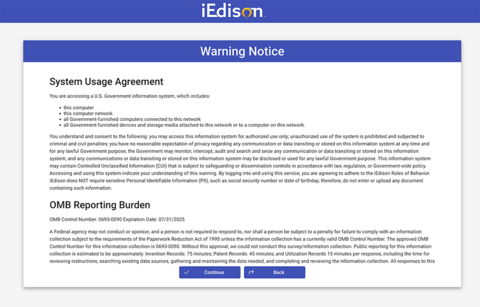 You will then be redirected to login.gov.
Enter your email address at https://secure.login.gov.
Enter your password.
Click the "Sign in" button.

Authenticate using one of the methods you set up. Options include:
Entering a security code from your authentication application
Using your security key
Entering a security code that you receive by text or by phone call
Entering a backup code
NOTE:  In order to login to iedison, the email address used for your login.gov account must match the email address used for your iedison account.  if you are getting a message that your login has failed, please check to see if these two emails match.  if they do not, you will need to either (1) change the email address associated with your login.gov account or (2) ask your organization's iedison administrator to change the email address in your iedison profile.