Subscribe to the NICE eNewsletter
Welcome
featured article 
Creating Communities of Practice in the National Centers of Academic Excellence in Cybersecurity
By Yair Levy, Professor of Information Systems & Cybersecurity, and Director of Center for Information Protection, Education, and Research (CIPhER), Nova Southeastern University and Anne Kohnke, Associate Professor of Cybersecurity & Information Systems, and Director of the Center for Cyber, Security & Intelligence Studies, University of Detroit Mercy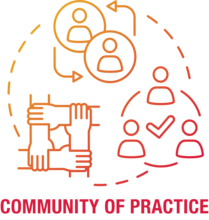 Learning is fundamentally a social process and many groups have newcomers, old-timers, artifacts, knowledge, and practices. Creating a space, whether physical or virtual, in which participants can collaborate may evolve naturally or be created deliberately with the intention of advancing collective knowledge. Peer-to-peer learning is not new and has proven to facilitate trust development, cohesion, and deeper understanding among individuals who share experiences to improve practices. A Community of Practice (CoP), an example of peer-to-peer learning, was first proposed in 1991 and defined as "a group of individuals who share a concern or a passion for something they do and learn how to do it better as they interact regularly" (Lave & Wenger, 1991, p. 29).  As the discipline of cybersecurity continues to evolve with new information revealed through research projects as well as through experts in the field uncovering new exploits and developing solutions, it is critical for spaces to be created to share this knowledge within communities. 
The National Centers of Academic Excellence in Cybersecurity (NCAE-C), led by the National Security Agency (NSA) and its federal partners established three Communities of Practice (CoPs) and are a prime example of such peer-to-peer learning. They are not only important for many disciplines but are especially critical for the success of the national cybersecurity education landscape. By inviting individuals into these physical and virtual spaces to learn from each other, participants are provided opportunities to collaborate on research projects, share and further develop course curricula to strengthen the competencies of graduates, and to build relationships for personal and professional development. The body of knowledge that defines the discipline of cybersecurity encompasses a significant number of topics and competencies, therefore, no one entity has all the tools and resources for the advancement of the field. With this in mind, the insightful leadership of the CAE Community in Cybersecurity formed a CoP for each of the three NCAE-C designations: Cyber Defense (CAE-CD), Cyber Operations (CAE-CO), and Cyber Research (CAE-R). In one short year, the active participation of members willing to share ideas, strategies, and best practices has proven to be very beneficial. 
The initiatives undertaken in the respective CoPs have emerged spontaneously by an expressed need, a common passion, or a concern. At the onset, a Steering Committee was created for the largest community, the CoP CAE-CD designation, and regular meetings were established to create an open dialogue. During these meetings, several initiatives were identified and then established by key individuals who are passionate about a common theme or purpose and willing to serve as leaders. These focused subgroups then organized and formed their own events and activities to share experiences and knowledge to further improve what they do. Two Co-Chairs for each of the CAE CoPs ensure that each focused initiative continues to benefit the communities and stays on track by providing project oversight. During the past year, the participation and feedback has been overwhelmingly positive. A healthy outcome of these focused CoP initiatives has been the development of trust and appreciation among the community members.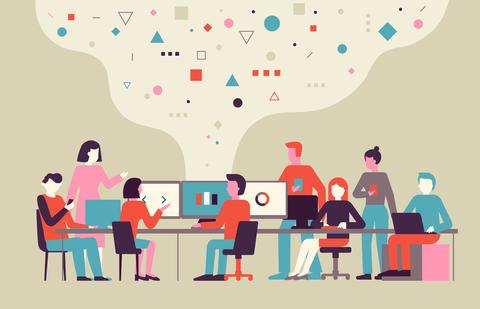 The Community of Practice in Cyber Defense (CoP-CD), co-chaired by Dr. Yair Levy (Nova Southeastern University, Florida) and Dr. Anne Kohnke (University of Detroit Mercy, Michigan), is the largest of the three. A sizable Steering Committee was established that meets quarterly to identify and discuss shared needs. Several initiatives were identified, including a monthly event for CAE-CD schools to share who they are, their programs, research, and opportunities for collaboration on research and curriculum needs. Another initiative is a Regional Outreach Competition that involves all five NCAE-C Regional Hubs to recognize the outstanding community outreach that NCAE-Cs around the nation are conducting yearly. We also plan to negotiate group pricing on behalf of NCAE-C schools in order to gain access to cyber ranges, labs, and certificate prep platforms that they would not otherwise be able to afford. Additionally, we're in the process of creating a New Point-of-Contact (POC) Onboarding Process Workshop for all NCAE-C schools who may have a new POC. Some schools have turnover in their POCs with the result of all institutional knowledge lost when that person moves on, causing numerous issues for the NCAE-C Program Management Office (PMO). Additionally, a new initiative is focused on Student Competitions and Capture The Flags (CTFs) events to collect, categorize, and promote to the CAE Community. 
The Community of Practice in Cyber Operations (CoP-CO) is co-chaired by Dr. Drew Hamilton (Texas A&M University, Texas) and Dr. Seth Hamman (Cedarville University, Ohio). The CoP-CO seeks to advance the deeply technical academic discipline of cyber operations through collaboration and service to the community. Current efforts include updating the Knowledge Units (KUs) criterion for the designation and developing application assistance resources for new and redesignating schools.
The Community of Practice in Cyber Research (CoP-R) is co-chaired by Dr. Agnes Chan (Northeastern University, Massachusetts) and Dr. Susanne Wetzel (Stevens Institute of Technology, New Jersey). The CoP-R aims at facilitating research collaborations among researchers in government agencies and academia. Current efforts are focusing on further developing the Information Security Research and Education (INSuRE) program to teach students research methodologies and to update the criteria for the CAE-R designation.
Together, these three Communities of Practice are helping institutions of higher education to demonstrate and embrace the NICE values of Foster Communication, Facilitate Collaboration, and Share and Leverage Resources as we work together as a community to prepare and grow the next generation of the cybersecurity workforce.
Reference
Lave, J., & Wenger, E. (1991). Situated learning: Legitimate peripheral participation. Cambridge University Press.
FRAMEWORK IN FOCUS
A profile of a cybersecurity practitioner to illustrate application of the NICE Framework.
This issue's interview is with Maril Vernon, Offensive Security Engineer at Zoom. Ms. Vernon discusses the variety of cybersecurity roles that exist, shares the importance and value of engaging with the cybersecurity community, and shares the joy she feels working in this field, among other topics. Below is a summary of his conversation with Karen A. Wetzel, Manager of the NICE Framework:
Karen: Let's just jump into it. Can you explain more about what an offensive security engineer is?
Maril: Absolutely. Typically someone who works in offensive security might be known as a penetration tester, or pen tester for short. However, within offensive security, you can do a number of things. You could be a pen tester, a red team operator, a purple team operator, an exploit developer, a tool developer for exploits, or be doing reverse malware engineering.
Of all the flavors that are available, I specifically am a red team operator, which is nuancedly different from a pen tester. Typically, you have a very specific objective and everything the red team does is to meet that objective. We want to get in, be stealthy, stay low under the radar, accomplish our objective, and get out without you even knowing we were there. That's the kind of team I work on.
Karen: It sounds like it could be a lot of fun. As a red team lead, what other kinds of people are on your team? What other kinds of roles do you work with?
Maril: It often depends on the size. You can be a one-woman red team, as I was at one of my previous organizations, where your work runs the gamut — it could be vulnerability testing firewalls and products to pen testing your website and helping the developers do DevSecOps. A larger red team will typically have someone doing exploit development, someone in charge of infrastructure, and someone who's really good at pivot and lateral movement. You'll also possibly have a social engineer or someone who's good at the client side of your kill chain. That's what usually I specialize in. I am gregarious and outgoing, so I'll hop on and pretend to be someone else or I'll write all the phishes and stuff.
Read More and Listen to the Interview
SPOTLIGHT ARTICLES
AFFILIATED PROGRAMS UPDATE
 Various organizations within the U.S. government own and operate programs designed to enhance the cybersecurity education, training, and workforce development needs of the nation. The following are a few of those programs with updates on their activities:  
---
---
---
---
FUNDED PROJECTS UPDATE
---
---
NICE COMMUNITY COORDINATING COUNCIL
Key Dates
---
---
---
---
---
---