Speakers: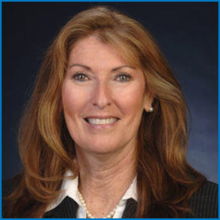 Davina Pruitt-Mentle
Lead for Academic Engagement
National Initiative for Cybersecurity Education
(Host)

Andrea A. diSessa
Professor of the Graduate School of Education
University of California at Berkeley
Synopsis:
Computation is changing the landscape of modern scientific and mathematical fields. Computational tools, practices, processes, and methods are reshaping the way mathematicians and scientists, including cybersecurity practitioners, conduct their work. Achieving a new literacy with computation is necessary for the future of learning and workforce development. This webinar will discuss what computational literacy is, how we can conceive of its emergence, and how we can nurture its advancement.
---
Resources: 
Computational Literacy and Mathematics Education & AI Education Webinars
Knowledge in Pieces (KiP) Research Community
Computational literacy and "The Big Picture"
Computational Thinking Is More about Thinking than Computing