Subscribe to the NICE eNewsletter
welcome
Featured Article
Automation and the Cybersecurity Workforce
By Caron Carlson, Exeter Government Services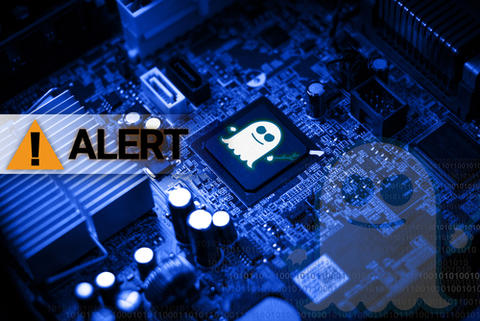 Machine learning (ML) has been baked into cybersecurity tasks for well over a decade, taking on a growing role in recent years – all the while vulnerabilities and threats have risen steadily and the shortage of skilled cybersecurity practitioners has become more apparent. There may be some disagreement about the degree to which recent advances in ML and artificial intelligence (AI) are changing the game in the near term, but it is clear that automation will be used increasingly as organizations seek efficient, cost-effective ways to manage enterprise cybersecurity risks. 
Identifying components of the National Initiative for Cybersecurity Education (NICE) Workforce Framework for Cybersecurity (NICE Framework) that potentially could be performed via automation is one objective of the NICE Strategic Plan. A look at some recent advances in ML and AI technologies can help in identifying relevant tasks and work roles and lead to a better understanding of the overall impact of automation in cybersecurity work. 
Recent Innovations in Machine Learning
Over the past half-decade or so, there have been a number of advances in ML that researchers say could have significant implications for cybersecurity roles and tasks. In a study published in June, the Center for Security and Emerging Technology (CSET) at Georgetown University identified four categories of machine learning methods that are primarily responsible for these advances:  deep learning, reinforcement learning, generative adversarial networks, and massive natural language models. Tools leveraging these advances will be useful primarily in prevention- and detection-related processes of cybersecurity – or, in the language of the NIST Cybersecurity Framework, the Identify, Protect, and Detect functions – according to the CSET report, Machine Learning and Cybersecurity: Hype and Reality.
Prevention-related tasks revolve around finding and patching vulnerabilities. Recent research has examined how deep learning could be used to help discover more vulnerabilities in code before they are exploited, according to the report. Meanwhile, reinforcement learning might be used in building AI agents for more strategic and effective penetration testing. Machine learning advances potentially could have implications for automating bug report triage and vulnerability severity assessment. 
As for detection-related tasks, traditional ML technologies have been applied for decades, notably in spam detection, intrusion detection, and malware detection. Recent innovations in ML, leveraging deep learning, show potential in the areas of increasingly effective analysis, improving detection, and allowing for more efficient prioritizing of interventions. 
Impact on the Workforce
Analysts widely expect the growing application of these technologies to alter the types of cybersecurity skills in greatest demand. The 2021 Technology Spotlight: Cyber and AI from Booz Allen Hamilton, like the research from CSET, focuses on prevention and detection processes in the use of new AI and ML technologies. The paper categorizes the application of these technologies into three component processes: Attack detection, behavior analysis, and risk assessment. The emerging applications will broaden the demand for skilled ML professionals with cybersecurity experience, the authors predict. They recommend that today's technologists find ways to enhance cybersecurity with AI and focus on efforts that require human action. 
KPMG took a similar stance in a report earlier this year, predicting that CISOs will have to rebalance the skillsets among their employees from "doers" to "enablers." Cybersecurity departments will focus more on developing new products, improving productivity and resilience, and strategizing, according to the report, From enforcer to influencer: Shaping tomorrow's security team. KPMG predicts that there will be a reinvigorated interest in workers with strong technical skills and abilities. By reducing repetitive, manual work, cybersecurity could become more interesting and attract more people to the field. 
Automation and the NICE Framework
In the NICE Framework, many prevention- and detection-related tasks fall under the general work category of "protect and defend," which is broadly described as identifying, analyzing, and mitigating threats to technology systems and networks. Work roles in this category include positions along the lines of cybersecurity analyst, vulnerability assessment analyst, and incident responder. Just a few of the tasks that correspond to these roles that have potential for automation include:
Characterize and analyze network traffic to identify anomalous activity and potential threats to network resources
Conduct or support authorized penetration testing on enterprise network assets
Perform analysis of log files from a variety of sources to identify possible threats to network security
Provide timely detection, identification, and alerting of possible attacks or intrusions, anomalous activities, and misuse activities and distinguish these incidents and events from benign activities 
Use tools for continual monitoring and analysis of system activity to identify malicious activity
Monitor external data sources to maintain currency of threat condition and determine which security issues may have an impact on the enterprise
As these types of tasks become increasingly automated, cybersecurity practitioners will likely turn their talents toward more strategic tasks involving design and development, which are mostly included in the NICE Framework category of "securely provision". Job seekers may want to focus on developing competencies in research and development for roles such as software developer, systems developer, data analyst, or security architect. Organizations may find that resources are freed up to focus on other strategic and prevention-oriented roles, including awareness and employee and customer training. Afterall, there will always be an important human dimension to cybersecurity in helping steer safe and secure behavior.  
 
Framework in Focus
A profile of a cybersecurity practitioner to illustrate application of the NICE Framework.
This issue's interview is with Eoghan Casey, Chief Scientist at the Department of Defense Cyber Crime Center (DC3). Mr. Casey discusses the relationship between incident response and digital forensics, the importance of engaging with the cybersecurity community for career development, and his own rewarding work helping people, among other topics.
Karen Wetzel: Eoghan, could you start by explaining with us the work you do in digital forensics and incident response via your consultancy and your non-profit work?
Eoghan Casey: I've come from a long experience in digital forensic work in both the criminal context and the cybersecurity context. My role has evolved to the point where I deal with very complex incidents, and it's a matter of coordinating a number of specialists in different areas to determine the root causes, the extent of the damage, and follow-up actions that might be necessary—whether it's to improve the cybersecurity weaknesses that were exploited or to pursue legal action involving law enforcement, for example.
Karen: I wonder if you could share a bit more about the people you work with and the kinds of roles that they fill?
Eoghan: I work with all phases of the cybersecurity work chain, from the system administrator or security analyst on the front line of defense through to front-level incident responders. I work with them to help get better visibility of the incident, learn what they've gathered and gleaned from their response activities, and provide guidance on what to do and what not to do in terms of evidence preservation and making decisions, which is often at the executive level. At that higher level, there is the need to translate all the technical detail into the big picture—describing the exposures and options for response, including technical and potential regulatory or legal responses—for decision makers in an organization. Ultimately, if an incident goes into the legal action phase or into law enforcement, there is a testifying role. Usually where I'm involved is at this point of coordination level and then also at the presentation and decision-making level or in court.
Read More and Listen to the Interview
spotlight articles
affiliated programs update
 Various organizations within the U.S. government own and operate programs designed to enhance the cybersecurity education, training, and workforce development needs of the nation. The following are a few of those programs with updates on their activities:  
---
---
---
---
funded projects update
---
NICE community coordinating council
Key dates
---
---
---
---
---
---
---
---