Media Specialists on Front Line in Cybersecurity Education
By Damon L. Austin, Director of Library and Media Services, DeMatha Catholic High School, Hyattsville, MD
Computer literacy, digital fluency, media literacy, and cyber or digital citizenship are just a few of the many terms used to describe the responsible use of technology online, but regardless of the terminology, school librarians and media specialists are on the front line in the K12 arena. They perform an immeasurably critical role in delivering cybersecurity awareness education, but they can't do it alone. 
Information literacy education often falls to the school media specialists who offer stand-alone instruction on everything from internet safety to proper computer use to evaluating information sources. However, research reveals that media literacy needs to be included in the curriculum in all classes and not just provided as a stand-alone lesson or topic. Content impacts almost every subject, and integration needs to occur as a partnership among classroom teachers, librarians, technology specialists, and students. This becomes increasingly important as additional topics and skill sets become critical.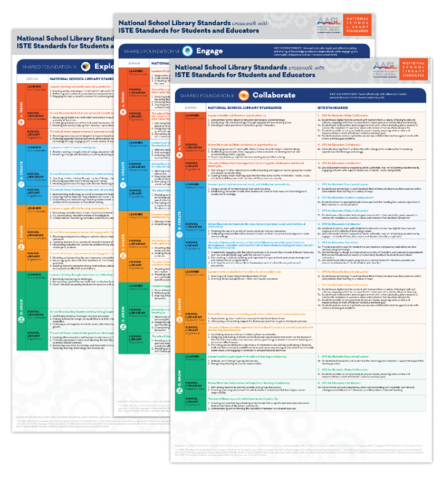 After the educational community pivoted to a virtual format due to COVID-19, there was an increasing awareness of the need for skill sets to both instruct and learn in an online platform. These unexpected changes also sparked an uptick in malevolent actors devising methods to breach virtual education spaces, highlighting the need for cybersecurity awareness and practices in all information literacy instruction sessions and exercises.  
As the education sector – and the economy overall – face ongoing financial challenges as a result of the pandemic, the need for administrators, teachers, and learners to collaborate has never been greater. School librarians can provide direct instruction and remain very capable of delivering cybersecurity content support in areas of instruction where newer technology tools can challenge those colleagues requiring additional help. Librarians offer critical and insightful input for sequential learning modules and help develop savvy cybersecurity curriculum addressing existing media and educational technology standards. The American Association of School Librarians (AASL) offers crosswalks between the National School Library Standards and other sets of national teaching and learning standards, such as Future Ready, Next Generation Science Standards, and the International Society for Technology in Education (ISTE) Standards for Students and Educators. 
While students are taught to employ effective research strategies, librarians must also provide alternative ways students can demonstrate competency and progress in their use of technology and digital resources. Students are often required to choose reliable sources and explain why a source is valid. This skillset can also apply to "fake news," edited social media sources, fraudulent emails, and other spamming and social engineering encounters. Evaluating sources and demonstrating the ability to identify and differentiate reliable information and resources from those that are potentially harmful to the school and home network are valuable competencies. In addition, education on good digital citizenship and identifying bully behaviors are needed skills. 
With increased administrative support, school librarians will be well equipped to offer cybersecurity instruction and seamlessly weave the important topics and concepts into instruction sessions. When taught well, students will leave the K-12 environment with a strong sense of cybersecurity knowledge, social responsibility, and an enduring interest in protecting their communities and their world.