Your profile information and communication preferences can be managed by clicking "My Profile" under "Manage Profiles" on the Sidebar.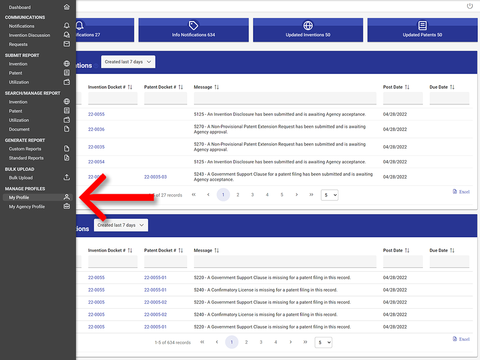 The "My Profile" page allows you to do the following: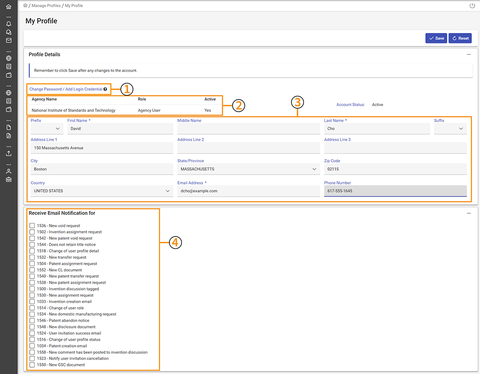 1)  Change Password / Add Login Credential – Clicking this link will bring you to Login.gov where you can change your password and/or add an authentication method. Changes you make in Login.gov will apply for any government agency using this service.
2)  Account Status – Here you can view the agency name(s), your user role(s), and account status(es).
3)  Name and Contact Information – This is where you may edit your name, mailing address, email address, and phone number.
4)  Email Notifications – This section allows you to opt-in to receiving real-time emails when certain events happen. Click the box next to the available actions you would like to be notified of via email.
Click the "Save" button at the top of the screen to save your changes.