---
Focus:
On topics pertaining to the development and management of performance-based evaluation and training programs, capable of adapting to meet the nation's evolving cybersecurity needs. This sub-committee will also explore mapping professional certifications to the NICE Framework. View the full Training and Certifications Subgroup Charter here.
Training and Certifications Subgroup Co-Chairs: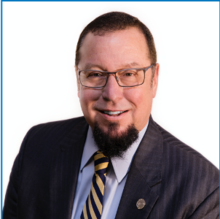 John McCumber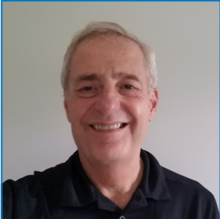 Jim Boardman
Academy Training Engineer, Cybersecurity Academy
Palo Alto Networks
---
Active Projects:
Cyber Ranges - the purpose of this project is to describe the capabilities and features found in cyber range implementation and to enable comparison of cyber range offerings to allow educators, users, or offerors to more confidently explore their options when seeking a "best fit" cyber range for their needs. View the full project charter here.
Training Best Practices and Innovation - This is intended to outline best practices for training activities that have proven effective in use by academia and non-academic training providers such as SANS. In addition, this project will also catalogue new and innovative approaches to cybersecurity training activities.View the full project charter here. 
Accomplishments: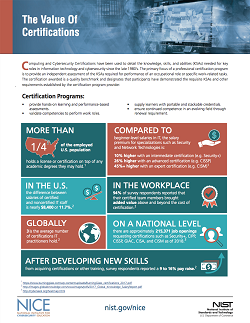 Developed survey for T&C members to provide feedback on project initiatives
Work completed on a draft Cyber Range guide
Completed Projects: